2019 Chinese GP: Norris Feared The Worst Following First-Lap Incident Crash
Published 04/14/2019, 5:06 PM EDT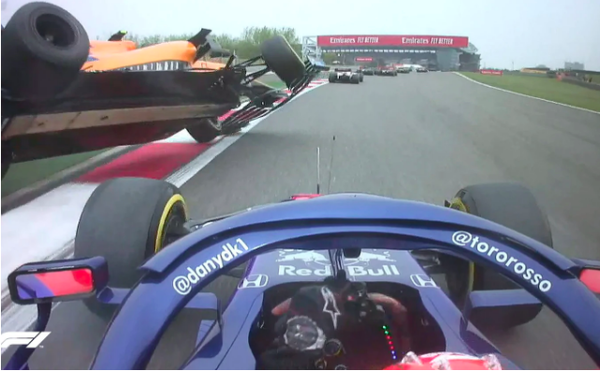 The 2019 Chinese Grand Prix wasn't really a great race for either of the McLaren drivers.
ADVERTISEMENT
Article continues below this ad
While on the one hand, Carlos Sainz Jr. failed to score yet again, following two back-to-back DNFs at Australia and Bahrain, rookie driver Lando Norris' race too suffered a blow all thanks to Toro Rosso's Daniil Kvyat.
Inside the opening lap, within seconds of the five red lights going green, the Toro Rosso driver, then eleventh on the grid clipped both the McLaren cars, thereby causing a disaster for Sainz and Norris.
ADVERTISEMENT
Article continues below this ad
From that point onward, much of the 2019 Chinese GP from a McLaren point of view was about damage control as while Sainz began to slowly find his rhythm, his teammate, driving in only his third-ever Grand Prix found it hard to cope with the contest.
At the end of the 56-lap contest, while Sainz, the senior of the two drivers at McLaren, limped home- since scampering would've meant driving with pace, which he certainly lacked all weekend- finishing on fourteenth, Lando Norris cut a sorry figure.
This was for the simple reason that the young Briton race-retired following damage sustained on his car in the opening lap leaving him with a little chance to drive till the end.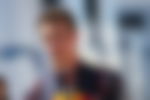 So, Norris' 2019 Chinese GP drive came to a premature halt on Lap 50, with another 6 laps to go.
But it appears the teenager had to grapple with multiple concerns. While retiring eventually meant that Round Three, i.e., the 2019 Chinese GP was a complete blip, the opening lap incident didn't do Norris any good either.
But, obviously.
So what was the concern that Norris was dealing with?
Well, it appears that the McLaren driver was worried that the crash, caused by Kvyat would've left him hung upside down, not an ideal situation any F1 driver would want himself to be in, right?
ADVERTISEMENT
Article continues below this ad
Additionally, here's what Norris is known to have shared:
"I thought I was going to go over," said Norris. "I was a passenger, and not in control of anything.
"I had to wait and hope for the best. There was quite a bit of air time. I went flying for a bit.
ADVERTISEMENT
Article continues below this ad
"All I saw was blue sky until I landed again, and then my vision came back. I could think again and I realized what had just happened. I didn't know when to breathe and I lost my breath for a bit."
But that told, it remains to be seen whether Norris, who scored a fighting P6 at Bahrain, can bounce back and add to his tally of 8 points.