2021 NBA Playoffs Viewership Sees Massive Increase After LeBron James and Lakers Championship Win in Orlando Bubble
Published 05/31/2021, 9:30 AM CDT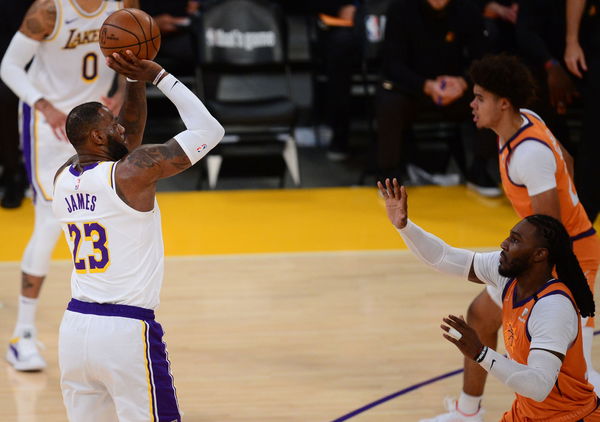 ---
---
The NBA Playoffs have begun for 2021, and fans have been given a treat. So far, the playoffs have been entertaining, as fans have gotten to see exciting basketball. Furthermore, several arenas in the NBA have allowed fans to return in great capacity, adding to the atmosphere.
ADVERTISEMENT
Article continues below this ad
The return of fans has made watching basketball a far more enjoyable experience, especially given what we have experienced in the last few years. And others clearly agree.
NBA Playoffs have a massive increase in ratings
ADVERTISEMENT
Article continues below this ad
So far, the 2021 NBA Playoffs are garnering much greater success in the rating. The ratings have improved 61% from last year's NBA playoffs, which took place from the Bubble in Orlando behind closed doors. Clearly, fans didn't feel the environment to be appealing enough last year, to tune in to watch.
The Los Angeles Lakers ended up winning the NBA championship, led by LeBron James and Anthony Davis.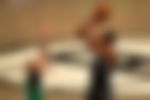 READ MORE: LeBron James vs Michael Jordan – Best Playoff Game Winners
There could be a few reasons for this dramatic increase. Firstly, the return of several marquee stars to the playoff picture would boost the ratings. This season, we have seen fan-favorite players like Kevin Durant, Kyrie Irving, Stephen Curry, Derrick Rose, and others in the playoffs.
Last year, these players, along with other big names like Klay Thompson and Zion Williamson missed the playoffs due to injury or lack of team success.
Orlando Bubble didn't keep fans interested
As mentioned earlier, the return of fans has been a big boost for ratings. Last year, all games took place behind closed doors, a condition for the Orlando bubble. Therefore, the environment usually presents during the playoffs was absent, and the playoffs felt less important. But now, with a chunk of the residents of the United States having been vaccinated, fans are returning to arenas in droves, making the playoffs all that more exciting.
ADVERTISEMENT
Article continues below this ad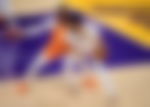 Will the NBA playoffs continue to bring in rating success? So far, the quality of games has been absolutely spectacular. And most series in the first round have been very competitive. However, we will find out the true extent of fan interest as the playoffs go on and teams get eliminated.
ADVERTISEMENT
Article continues below this ad
So far, only one team has been eliminated from the playoffs. Whereas most of the other series still have at least one more game to play. As the superstars go further in the playoffs, fan interest will increase, or taper off.