2021 Twitch Stats Sum Up Call of Duty Warzone's Fall From Grace
Published 01/01/2022, 1:09 PM EST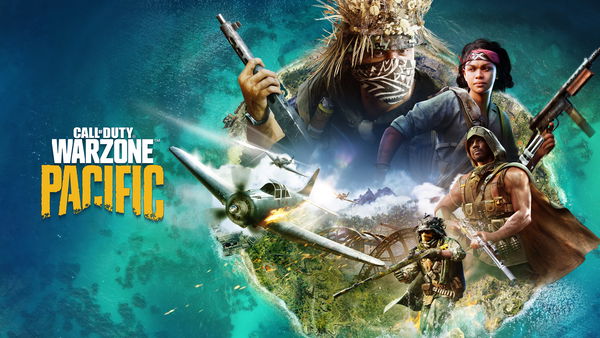 ---
---
In this day and age, video games have changed. The way their popularity is measured has changed as well. A new metric that has found its way of measuring how popular and relevant a game is view count. To the gaming community's surprise and shock, once massively popular franchise, Call of Duty, is failing in this regard.
ADVERTISEMENT
Article continues below this ad
Call of Duty: Vanguard beaten by older games
Call of Duty had once established itself as a juggernaut in the video game industry. The franchise, at one point in time, was massively popular and was the name on every gamer's lips. It completely dominated the eSports world. As a result, it recorded impressive statistics in terms of streaming as well.
ADVERTISEMENT
Article continues below this ad
After a slump in the series, Modern Warfare, released in 2019, seemed to revive the series. However, it looks like as time has passed, the recent iterations of this game are not doing very well.
Watch Story: Most Hated Features of Fortnite Chapter 2
Warzone was considered a decisive addition in the series, and streamers took to streaming the game extensively. There seemed to a surge in the streaming scene of the game. However, it looks like this game is currently in terrible condition.
In fact, the latest Twitch statistics suggest that the game mode is doing worse than titles which released long before the release of Call of Duty.
Call of Duty Vanguard premiered on November 5, 2021. The title is relatively early in its life cycle. However, the game was beaten by the likes of Overwatch. To put things into perspective, Overwatch released all the way back in 2016.
On the other hand, the reason for Warzone's decline is quite simple. It is in an unplayable state, bugs and glitches are rampant, and the meta is absolutely abysmal. To make matters worse, hackers and cheaters have plagued the game in spite of Activision's new hyped-up anti-cheat Ricochet.
Warzone had fewer viewers than Apex legends, which released in 2019.
Fans took to the replies section of the Tweet to express their frustrations against the game.
warzone has all the issues on console, and loadout change is not ideal for some. for me the POIs being so spread out with a lot of dead space makes it rough wanting to play some-what aggressive with vehicles also being scarce. I feel like I might as well wait to get the loadout.

— BeastModeXD (@BeastMode_XD) January 1, 2022
ADVERTISEMENT
Article continues below this ad
Vanguard's release with a lack of content certainly did not bode well for the game. An absence of CDL and Ranked Play is bound to cause unpopularity. Throw in the ignorance of developers, and the same was bound not to receive traction.
The best comment about this came from @Nadeshot the other day – having the game launch and then not having CDL, no ranked play, and the devs take weeks off was never going to be a good outcome.

— SeanCasGamer (@SeanCasGamer) January 1, 2022
ADVERTISEMENT
Article continues below this ad
What do you make of Call of Duty's decline? Are you surprised by the numbers? Let us know in the comments.