3 reasons why Chelsea should not sell Hazard
Published 05/14/2016, 6:07 AM EDT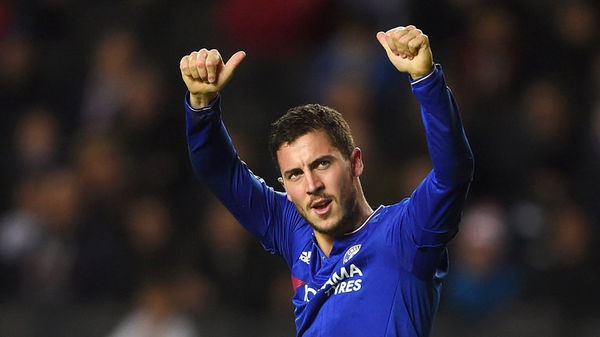 ---
---
There is a saying that "Life is a roller-coaster ride". And one player who would agree with this fact is Chelsea's Eden Hazard. Chelsea won the 2014-15 premier league with ease thanks to the return of 'The Special One', and of course a group of players that dominated the league with their football. And the leading name in that list was that of Eden Hazard.
ADVERTISEMENT
Article continues below this ad
Eden Hazard took the Barclays Premier League by storm in that season with some spectacular performances. Winning the Player of the year honours, and with his manager going on to describe him as the "third best player in the world", Hazard was enjoying life in England. But the 2015-16 season was an entirely different story for Eden Hazard and Chelsea FC as a whole.
With controversies on-field and off the field, the sacking of their manager and a mediocre mid-table finish saw Chelsea having a dramatic fall from their previous season. And same was the case for the Belgian as well, as nothing seemed to work for Hazard at Stamford Bridge. The wonder kid who couldn't stop scoring and making goals with his unmatchable skills and brilliance suddenly seemed to have lost his golden touch. And Hazard's numbers show how awful he has been this season.
ADVERTISEMENT
Article continues below this ad
The Belgian recorded the most dribbles completed, chances created and duels won in the whole campaign during the 2014-15 season. He also had 19 goals and 11 assists in the whole season. But these number dramatically took a fall as Hazard currently has just 6 goals and 7 assists in all competitions this season. The on-field problems were accompanied by off-field troubles as well and Hazard has now been linked with a move away from the Stamford bridge.
As the season draws to a close and the unpredictable summer transfer window is set to arrive, EssentiallySports takes a look at 3 reasons why Chelsea should not sell Eden Hazard.
TALENT AND AGE
Hazard, in the past, has shown us what he can do with his skills and footballing intelligence. Having earned an impressive reputation in Ligue 1 with Lille, Hazard was always expected to deliver at Chelsea. And that is exactly what he did. Being named the PFA player of the year and Chelsea's player of the year, Hazard virtually mesmerized the Premier league viewers with his style of play. With great ball control and pace with and without the ball, an eye for both finding the back of the net and finding a team-mate, along with exceptional dribbling skills, Hazard is more than a handful for any world-class defender.
Though he has had a season to forget, time is on his side. The Belgian is still just 25 and has got enough years left in him to prove his worth at Chelsea. And if Chelsea decides to sell Hazard, these could probably be one of the main reasons why clubs would line-up to sign up the midfielder. There is no denying the fact that Hazard has enough potential to catch the eye of the whole footballing universe again and again. And if Chelsea is prepared to give him the time, it could turn out to be a significant decision in the years to come. He had an almost flawless season in 2014-15 and Chelsea should have enough patience to endure a quiet season from the Belgian.
CHALLENGE TO FIND A REPLACEMENT
Chelsea's horrible campaign has made sure there would be no European adventure at Stamford Bridge for at least one season. If ever Chelsea wants to off-board their Belgian midfielder, there is no doubt that there will be takers for Hazard. But the challenge for the London club would be to find an effective replacement for such a talent. And with no European football in the coming season, this could well be the worst time for Chelsea to sell one of their most talented midfielders.
The Premier league is a challenge in itself as many have found out. And if Chelsea replaces Hazard with a new signing we would have to wait to find out how effective he would be and how quickly he would settle into the demanding nature of the Premier league and the culture in England.The games are played with such a competitive nature that a moment of brilliance from an individual can turn the whole tie in a team's favour.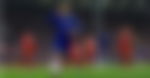 While many teams are searching to possess such a talent, it would be a bad move on Chelsea's part to let go of one such talent. Even in his horrible season, as he showed recently in the game against Liverpool, he has enough in him to win a match for his team.
NEW MANAGER AT THE HELM
ADVERTISEMENT
Article continues below this ad
It has to be said that Chelsea had a season to forget. And when we say that, we are not only talking about the failure of Eden Hazard. We are talking about the whole Chelsea side, even their 'Special One' who was shown the door half way through. With news already confirmed that Antonio Conte would be in charge of the London side next season, Chelsea fans are expecting a clean slate for their fate.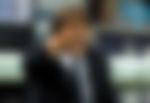 And this could well be the case for Hazard as well. There was news that Hazard was having problems off the field too and at times lacked the hunger to represent the side. The arrival of the new manager and a man who has proved himself in man-management could be the ideal change that Hazard is also looking for. This could well be one of the first and the biggest decisions Conte will have to take once he takes over from the interim manager Guus Hiddink. Conte has revitalized the careers and gaming styles of many in the past and this could be one factor that could force Roman Abramovich to press the pause button regarding Hazard's future transfer thoughts.
ADVERTISEMENT
Article continues below this ad
The Hazard transfer could be one of the most interesting ones to look into in the coming transfer window. And even with all these reasons, it could well come down to how badly Hazard wants to stay at Chelsea.