3 Times When Cricket Coaches and Captains had a fallout
Published 06/23/2017, 7:41 AM EDT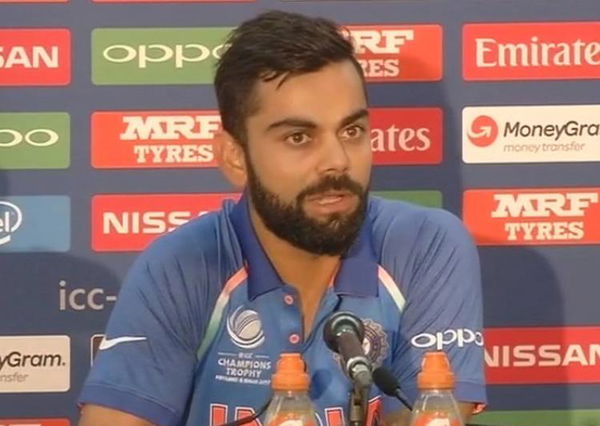 ---
---
After the ongoing Kohli-Kumble controversy, Kumble finally decided to step down from the post of head coach. He posted a detailed letter on the Twitter saying that Kohli does not like his coaching style. This is not the first time when something like this happened. Let's look back to such incidents where Coach and Captain had a fallout.
ADVERTISEMENT
Article continues below this ad
Sourav Ganguly and Greg Chappell:
ADVERTISEMENT
Article continues below this ad
The story began in 2005 during a warm-up game prior to the Zimbabwe tour. The then Indian coach Greg Chappell had asked the then Indian captain Sourav Ganguly to step down. The reason given by Chappell for this was the poor form of Ganguly. Chappell then decided to bench Ganguly and played Mohammad Kaif and Yuvraj Singh ahead of him. This was the onset of a big storm. The next thing Chappel did shortly after the tour was sending an email to the Board of Control for Cricket in India which was leaked to the media in September 2005. In the email, Chappel had stated that Ganguly was mentally and physically not fit to lead the side. Ganguly was then omitted from the captaincy and team. However, he eventually made a comeback in both ODIs and Tests. Greg Chappell had to resign shortly after India's elimination from 2007 World Cup group stage.
ADVERTISEMENT
Article continues below this ad
Shahid Afridi and Waqar Younis:
This incident was another controversial thing that happened to Pakistan cricket. Reports suggested that during the Caribbean Series in May 2011 Waqar in his report had said, "as a captain, he is very immature, has poor discipline, lacks a gameplan and is unwilling to listen to others' opinions or advice." This controversy resulted in the resignation of Waqar Younis. On the same day, Afridi was removed as the captain.
ADVERTISEMENT
Article continues below this ad
Kevin Pietersen and Peter Moores:
In August 2008, Kevin Pietersen was named England skipper, he was very happy for being appointed as the captain and said that it was a huge opportunity for him. In December, Pietersen decided that he no longer wanted Peter Moores as coach after England failed to defend 387 in the Test match against India in Madras. On this matter in January 2009, Kevin said, "This situation is not healthy, we have to make sure it is settled as soon as possible and certainly before we fly off to West Indies. Everything has to be hunky dory, everybody has to have the same aims and pull in the same direction for the good of the England team."
After a few days, England Cricket Board made Andrew Strauss England skipper and Andy Flower took the place of Peter Moores.