5 Drivers Who Need To Deliver A Strong 2019 Chinese Grand Prix
Published 04/13/2019, 3:02 PM EDT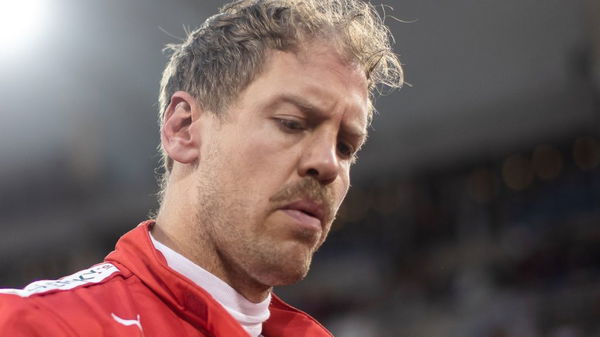 ---
---
The 2019 Chinese Grand Prix happens to be the 1000th race in F1's checkered run. This is a marvellous journey that began decades ago, well, actually nearly half a century ago. But it is continuing in a mesmerising fashion.
ADVERTISEMENT
Article continues below this ad
Drivers have come and gone and each, regardless of wins, podiums, titles or talent has gone on to add their own flavor to a sport that's as much about thrill as it is about winning.
But a thing that can't be denied is that Formula 1 is about as much circuit-driven as it is driver-dependent. And as the 56-lap contest inches closer with each passing second, thereby raising the expectation of seeing what can be a truly magnanimous contest, what can be expected of the 2019 Chinese GP?
ADVERTISEMENT
Article continues below this ad
In fact, another question that may strike the minds of F1's beloved fans would be to note whether a few drivers, in particular, can enjoy a great 2019 Chinese Grand Prix.
So as Round Three knocks on our doors, let's open our minds and analyze why the following 5 drivers need to deliver a promising 2019 Chinese Grand Prix: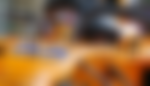 Not for nothing is Carlos Sainz Jr. called among the most talented F1 drivers around. An Alonso-devotee and also a Spaniard, Carlos Sainz Jr.'s finest racing moment came in the form of winning the 2014 Formula Renault 3.5 series.
Another big moment in the life of the Spanish talent came in the form of the big moment: the signing up with McLaren, his present team.
But thus far, Carlos hasn't opened his account and with 2 races done and the third nearly upon us, it is about time that the McLaren driver gets going. Right?
Moreover, with someone who has 171 points against his name from 84 race entries, it doesn't seem that Carlos won't be able to succeed or go a long way.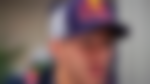 Pierre Gasly of Red Bull shall begin the 2019 Chinese Grand Prix from Sixth, just behind his more experienced teammate, Max Verstappen. But where the current season goes, then the smiling talent from France hasn't quite delivered as one would've expected.
Even as only 2 Grands Prix have been conducted, Gasly, with results of P11 at Australia, followed by a P8 at Bahrain has modestly impressed.
That said, the Red Bull driver, who'd be aware of the challenge that Max would pose at overtaking him, would love to score some valuable points at China, right?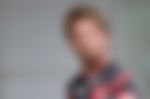 There was a time where Romain Grosjean earned a rather questionable sobriquet: "Crashjean!"
Who would've liked such a name anyway, right?
But that was largely due to the French-Swiss driver's faulty driving, especially during those Renault years. Since then, Grosjean, who's nearly a decade old in the sport, has emerged as a bit of unfulfilled potential, hasn't he?
Romain, who currently drives for Haas, has clearly emerged as the slower of the two drivers at Haas. But that said, it would take a lot of undoing to undermine the good work that Grosjean has already done in the run-up to the 2019 Chinese GP.
Can the Haas driver make some early breakthroughs as he begins tenth on the grid? Clearly, for a driver who has 10 podiums against his name and as many as 381 points seems highly unlikely to end as just another talent, isn't it?
So what can you do at Shanghai Romain?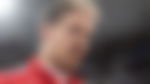 Does it surprise you that the former four-time world champion has conquered China only once in his career? Yes, you read that right. The last that Vettel emerged right on top at China would be in 2009.
But there's always a chance to make things better, right?
So what can Sebastian Vettel, who begins third on the grid for the 2019 Chinese GP do on race day?
Well, for starters, give the Tifosi something to cheer about; open the 2019 account and be watchful of Max! Go Seb!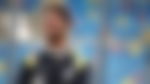 Having failed to score a single point thus far, one of the sport's most talented and keenly-followed names, Daniel Ricciardo looks set for a good 2019 Chinese GP drive.
ADVERTISEMENT
Article continues below this ad
After all, it's not always that the Australian has gotten off to a flier of a start, as seen in the last 2 races, one each at Australia (Daniel's home race) and Bahrain.
It didn't help that a man, who popped open the champagne from the top of the podium in the 2018 Chinese GP, had to retire in the last race, held at Bahrain. In fact, where the current race stands, the ever-smiling Aussie stands a great chance to grab a strong finish.
ADVERTISEMENT
Article continues below this ad
For starters, the Renault driver begins seventh, ahead of teammate Hulkenberg, even as the two are separated to excite the grid this year.