5 matches that would have made Manchester United title contenders this season
Published 02/15/2017, 3:17 AM EST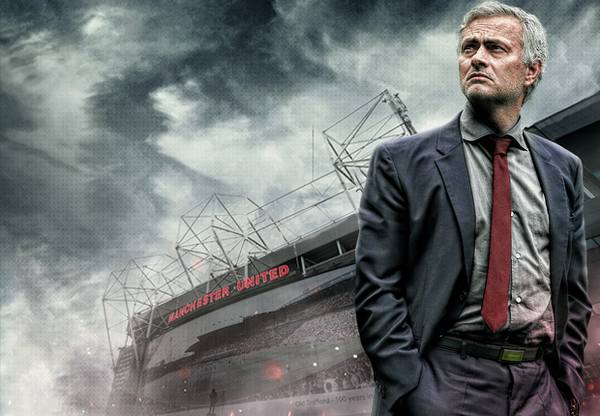 ---
---
When Jose Mourinho succeeded Louis van Gaal as Manchester United's manager prior to the start of this season and signed the likes of Zlatan Ibrahimovic, Paul Pogba and Henrikh Mkhitaryan, the return of the glory days of the Ferguson era seemed imminent. Seven months down the line, United's 6th position in the league tells a different story than the one that most of the pundits had predicted at the start of the season. Poor finishing, bad luck and extraordinary keeping from opposition goal-keepers have ensured that United are doing what they did last season – dropping points against small teams. Manchester United have drawn 9 matches in the league this season, hardly any of which could be counted as 'saving grace'. Here's a look at the matches, which if United would have won, sent them right at the top of the table, giving a tough challenge to current leaders Chelsea:
ADVERTISEMENT
Article continues below this ad
Manchester United vs Arsenal 1-1, 19th November, 2016: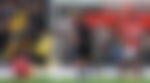 ADVERTISEMENT
Article continues below this ad
Coming in to this match, Mourinho's men were without a win at Old Trafford in the English Premier League in eight weeks, but must have had a sense of relief considering the fact that Arsenal hadn't won at the Theatre of Dreams since 2006. After a dull and goal-less first half, Manchester United injected some liveliness in to the game which resulted in Juan Mata breaking the deadlock in the 68th minute with a cool finish after a neat pass by Ander Herrera. Like a typical Jose Mourinho team, United looked on course to defend their lead with some solid defensive play. However, Alex Oxalade-Chamberlain and Olivier Giroud, who were brought on as subs, combined to level the game, with Giroud sending a bullet header past David De Gea in the 89th minute. United had no one but themselves to blame for sharing the honors in the game as Marcos Rojo and Mata missed chances alongwith several others.
Manchester United vs Hull City 0-0, 1st February 2017: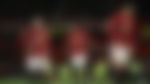 With Arsenal, Liverpool and Tottenham Hotspur all dropping points in this gameweek, Manchester United had a great opportunity to close the gap on the top four when they hosted a relegation-battling Hull City side. However, just like many other goal-keepers this season, Hull goalkeeper Elden Jakupovic displayed undefeatable goal-keeping skills to deny the likes of Ibrahimovic, Pogba, Mata and Rojo from securing a win for the Red Devils. United dominated the proceedings for most of the match, but the ubiquitous absence of luck combined with the heroics of Jakupovic ensured that their supporters were left dismayed for the umpteenth time this season.
Everton vs Manchester United 1-1, 4th December 2016: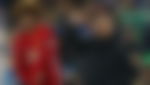 This was the third match in a row for Manchester United which ended 1-1, following similar scoreline in the games against Arsenal and West Ham in the previous two weeks. This result not only dealt a massive blow to United's title hopes, but also ensured that a place in the top four looked increasingly unlikely. After controlling most of the game against a struggling Everton side, Ibrahimovic netted the opener to give the visitors a lead 1-0 in the 42nd minute. United had 6 shots on target in the match, out of which Ander Herrera's effort in the 60th minute was the closest attempt which could have doubled their lead. Marouane Fellaini was brought on by Mourinho in order to shield the defense in the 85th minute, but the clumsy Belgian conceded a silly penalty three minutes later. As Leighton Baines converted the spot-kick, Fellaini incurred the wrath of United fans as the 20-time English Champions seemed to be running out of options to secure a win.
Stoke City vs Manchester United 1-1, 21st January 2017: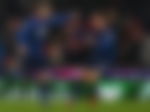 ADVERTISEMENT
Article continues below this ad
This scoreline seems to have taken an uncanny liking to Jose Mourinho's side, given the fact that they have had 5 matches so far this season with the scoreboard reading 1-1 at the final whistle. Juan Mata had a terrible first-half, as he conceded an own-goal apart from missing a sitter just a few minutes later. United dominated the match despite trailing by a goal, with Paul Pogba especially justifying his worth as the world's most expensive player. He, alongwith many other players, however, couldn't convert the plethora of chances as Stoke Keeper, Lee Grant, put on a fine display between the sticks. It wasn't until the 4th minute of extra time, when captain Wayne Rooney scored his record-breaking 250th goal for the club with a sublime freekick, that United managed to salvage a point.
Manchester United vs Burnley 0-0, 29th October, 2016:
ADVERTISEMENT
Article continues below this ad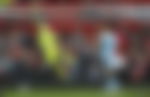 63% possession. 37 chances created. 10 shots on target. 19 corners. Usually, if a team has these kind of stats in a match, they would be outright winners by atleast a 3-goal margin. But this wasn't the case when Burnley locked horns with Manchester United at Old Trafford on this day. Frustration amounted for the United faithful as their former academy graduate, Tom Heaton, produced the performance of the season in front of the goal for Burnley, to deny the Red Devils victory in a match which was thoroughly dominated by them. United missed a host of chances, with Ibrahimovic and Juan Mata especially missing a few clear-cut ones each, while rest of the attempts were taken care of by Heaton. This stalemate did little to heal the wounds inflicted by the humiliating 4-0 loss to Chelsea just a week ago and hardly anyone would argue that Manchester United should have picked up the entire 3 points from this match.