5 memes to sum up the Hungarian Grand Prix
Published 07/25/2016, 10:57 AM EDT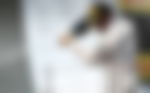 ---
---
Hamilton took a record breaking fifth win in Hungary this year and with this he took over the lead in the championship standings as well. There were quite a few battles up and down the race and some very interesting and peculiar moments as well.
We at EssentiallySports bring you 5 memes to sum up the Hungarian Grand Prix:
ADVERTISEMENT
Article continues below this ad
[Follow LCF1, a facebok page which brings you original and unique F1 memes.]
Ferrari's downturn continues:

Credits: LCF1 memes

After struggling in the pre-race sessions, Ferrari were expected to close the gap to Red Bull on race day but they struggled to catch the bulls. Sebastian Vettel was closely tucked behind Daniel Ricciardo while Kimi Raikkonen, despite having the faster set of tires was stuck behind Max Verstappen who the Finn believed deserved a penalty for weaving constantly. Even more so, with a third and fifth finish, Red Bull are now one points adrift to Ferrari's second place in the constructors championship which will further upset the Ferrari bosses. This has been a turbulent season for them so far.
ADVERTISEMENT
Article continues below this ad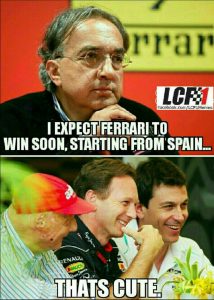 Hamilton takes on Schumacher's record: 

Credits: LCF1 memes
Lewis Hamilton took another victory at Hungaroring meaning he overtakes Michael Schumacher now as the most successful driver here in Hungary. Interestingly with 48 wins for Hamilton and 42 for Sebastian Vettel, they are both combined short of a win for the number of wins Schumacher accumulated over his remarkable career. Sure some of his records might get broken over the years, but the legend of a guy he is, he will for sure hold an everlasting position in the record books.
[Follow the page F1 trolls and news for all the latest updates in the world of Formula One through their original memes.]
Button gets a drive through: 

Credits: LCF1 memes
ADVERTISEMENT
Article continues below this ad
Kimi Raikkonen, Jenson Button are the latest in line to mock the FIA rules and their implementations. It was supposed to be a double points finish for Jenson Button but it soon turned into a disaster with his break pedal touching the floor of the car meaning he was initially asked to not shift gears and come back into the pits. Somehow the mechanics at McLaren found a way to fix it implying Button had to stay out but none the less received a drive through penalty for assistance via radio which was pointed towards the guys at McLaren asking him not to shift gears. It was almost comical what the stewards thought of before giving the Briton a drive through but it absolutely shattered his race, ruining what would have been a very good race weekend for him much like Alonso.
Ferrari needs to act. Act now: 

Credits: LCF1 memes
ADVERTISEMENT
Article continues below this ad
Our final meme goes out to Ferrari again who refused to take any risks this race and found themselves stuck behind the Bulls for the better part of the race. With Renault announcing no new engine upgrades until 2017, Ferrari definitely needs to pick up their socks and do something instead of giving all attention to 2017. The tifosis are losing their patience. DO SOMETHING ABOUT IT.