5 of the Best Klay Thompson Shoes to Choose From
Published 10/16/2019, 6:34 AM EDT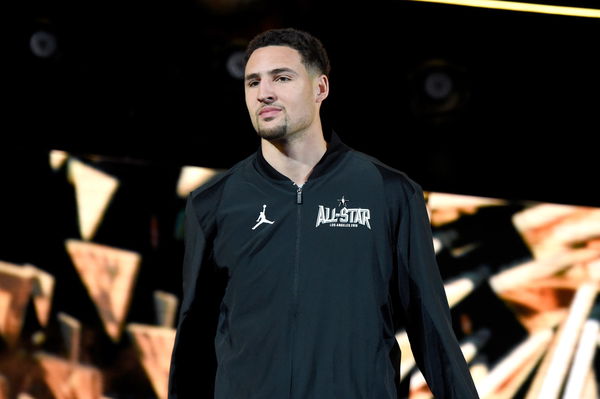 ---
---
Klay Thompson is regarded as one of the best shooters in the league. Ever since his days at WSU, it was clear that the man would be a first-rounder in the drafts and a very successful athlete. And upon joining the league, his popularity was bound to get him a lucrative shoe deal.
ADVERTISEMENT
Article continues below this ad
The 6'6″ electrician chose a Chinese shoe brand over the offers from Nike and Adidas because he wanted to be the Michael Jordan of the brand he endorsed. That strategy worked and he signed a 10-year deal worth around $80 million with the Chinese company.
ADVERTISEMENT
Article continues below this ad
Five of the best Klay Thompson shoes –
Anta K5-
In September 2019, Klay, in collaboration with Anta, launched KT5. He posted a video for the announcement and promoted the marketing idea of 'Klaytheism' through the red & black design. Take a look –
Anta K4-
These shoes have an uber premium quality feel to them due to the Flywire-like lacing and the knit collar. The shoes feel light on the feet and the design allows for both support and ankle mobility. Although few people have negative comments on the shoe like it is similar to LeBron James 15, it still remains a good buy.
Anta KT3-
This can be the model to start with if you are looking for a basketball shoe at an affordable price with some good features. The Anta KT3 stands out with its finger-print traction which gives stopping support in all directions. The shoes offer good overall lockdown and containment and also have enough space to accommodate wide-footers.
Anta has something for every type of user
Anta light-
As the name suggests, the Anta light is extremely light weighted and is good for daily use. If you are looking for good shoes for some light workout, the Anta KT Light would be a good choice. However, it is ideal for heavy users.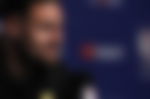 Anta KT2-
These are 'almost perfect' shoes in the Anta Klay Thompson collection. They have great cushioning that ensures proper support within the shoe. The shoes are very durable and are suitable for many playing styles. In case you wish to match ideal socks with these, here's Klay recommendation –
ADVERTISEMENT
Article continues below this ad
Anta KT3 Low-
ADVERTISEMENT
Article continues below this ad
These shoes might not be the best for outdoor purposes, but if you are looking for shoes to play basketball on courts, very few shoes can match the Anta KT3 low. These shoes can also be doubled over as lifestyle wear. Apart from these, they have KT1 and KT2 too. So which one's your favorite? Let us know in the comments.
Watch this story – Six NBA Predictions Involving Warriors' Klay Thompson