5 Players Chelsea Need to Replace in the Summer
Published 05/13/2016, 1:31 AM EDT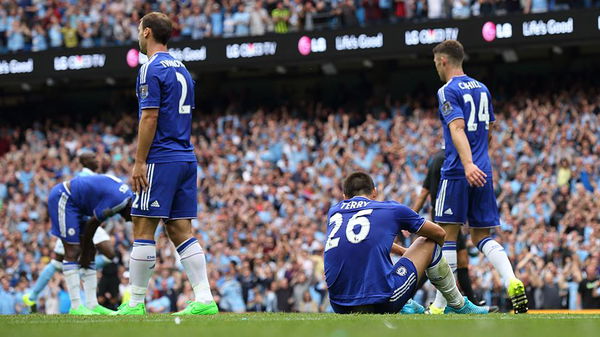 This English Premier League season, London is a happy city. Well, most of it anyways. With Arsenal a position above their standard fourth, and their rivals Tottenham Hotspur marching up to the second position at the moment, not many can claim a poor show of football. Even West Ham United have had a great season to bid farewell to their old ground. Not many, but Chelsea FC.
ADVERTISEMENT
Article continues below this ad
Chelsea have statistically had the worst fall in the English Premier League after a league victory the previous season. Not music to the ears for the Blues, but a rude awakening. Guus Hiddink, the interim boss has marginally improved the situation, but the fact of the matter still remains: the players have under-performed, for which the club and Jose Mourinho paid heavily.
With their last two games being against a renewed Liverpool under Klopp and the phoenix of the tournament, Leicester City, not many would predict more than a couple of points earned overall. Chelsea FC  and Conte need to take a good look back , and here are some of the players that can come under the scanner:
ADVERTISEMENT
Article continues below this ad
5. Jon Obi Mikel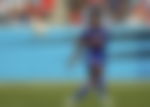 Despite not being adequately recognized by Jose Mourinho, he remained a key figure in the Chelsea roster. He played an instrumental part in rebuilding the club with Guus Hiddink and has been one of the first names on the team sheet in recent times.
But, despite Guus playing him regularly, and him being able to manage the situation unlike so many others around him, his contract runs out at the end of the season. With attempts made by the new to-be boss Conte to sign Dutch midfielder Nainggolan, he also has another option in Loftus-Cheek. With no apparent approach being made to extend Obi Mikel's contract, Chelsea will have to find a player consistent enough to replace the Nigerian national.
4. Oscar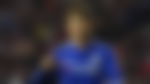 The previous seasons saw Oscar flying high and wide with praise for his form, which in some part helped Chelsea win the League title. But just one season later, he might have to leave the Blues for not providing enough.
He has been nothing but mediocre this entire season, a stark contrast to what he had shown he was capable of. Finding it extremely difficult to get past defenses of even medium calibre, it almost seems as if he has lost his ability to get past the defense line. He hasn't been all that instrumental with his through balls either and seemed dry of any creativity.
3. John Terry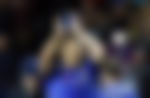 While John Terry, the Chelsea and Premier League legend, has been infamous for a lot of reasons, he was equally loved for his defensive prowess. He had announced his decision to leave Stanford Bridge in December last year itself, with his contract coming to an end this season. But the club has made efforts to hang on to their captain, planning to offer him a new contract.
Him moving out of the club might be the make or break for a club which is already struggling to catch back its form. Apart from being the rock in the defence and a leader, John Terry was one of the few who has seen Chelsea right since it's early days of coming into prominence. He commanded respect in the club, and such a figure is essential in a team which wants to get back to it's winning ways.
Conte, though, is already looking at other options in case Terry sees it fit to leave the club. The manager has been eyeing Bonnuci, the Italian National, who is also known as a leader figure.  Although Bonucci denied any rumours, Conte's vision is apparent. The player who would be filling his boots would have to make up for a huge gap left.
2. Nemanja Matic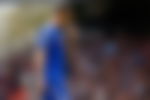 Very much like Oscar, Nemanja Matic was hailed as the solution to defensive woes for Chelsea when he was brought into the London club two years ago. And he did the job very well. His time ran out, though, this season, as he seemed to be a very dull version of himself.
His games were lacking conviction and confidence, which was apparent during his first season with the Blues. Back then, he made a position for himself in the team by giving great performances one after the other. One can only speculate what has changed this season. It might have been the loss of drive having won the Premier League. Or, it could have been the manager, who has now been replaced.  It could also be a personal issue, which hasn't come to the light yet. Either way, this has affected his form in a very drastic manner, asking many to question whether he has moved past his peak which was that season?
Yet another defensive player Conte might have to replace, the only positive would be a good price tag on the player. Chelsea has a replacement player in Andreas Christensen, who is at loan with Moenchengladbach at Germany.
ADVERTISEMENT
Article continues below this ad
1. Gary Cahill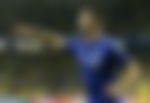 It almost feels as if the entire Chelsea defence would require an upheaval. Gary Cahill was never one of those players who stood out with amazing performances once in awhile. He was of the silent kind, who performed game in and game out. He was, in a sense, a backbone of iron, a dependable support whom one could count on always. And it had been so for the past three years, he had been with the club.
ADVERTISEMENT
Article continues below this ad
Unfortunately, this season inflicted him with the same disease which caught Matic: lack of conviction and confidence. From being a regular starter and being chosen as a defensive partner with John Terry,  he has moved into the shadows where he is no longer the dependable one in the team. With the entire defence being poor, he has been found more often on the wrong step than any defender would be comfortable with.
As a manager, instead of retaining a player from a set defensive duo who is out of form, it would be more effective to replace the duo all together. Conte would be looking for examples all across Europe, but hardly does anyone match the consistency the English National offers.