5 Players who were banned for Doping in Tennis
Published 03/12/2016, 10:49 PM EST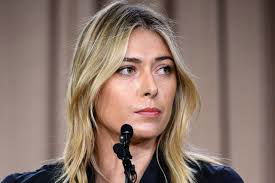 Doping is a major hurdle to the basic idea of sportsmanship in any sport. Doping has left its mark in Tennis too, raising several eyebrows on the credibility of the sport we love. With the recent confession of tennis's Barbie Maria Sharapova to the use of meldonium, a banned drug, we look at the players who have been banned for using illegal drugs.
1. Andre Agassi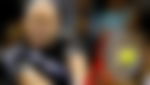 ADVERTISEMENT
Article continues below this ad
The 8 time grand slam champion and tennis' bad boy tested positive for crystal methamphetamine in 1997. Agassi got away with just a 3 month ban as he claimed that the drug was taken unknowingly and blamed the positive test on a spiked drink. But in 2009, he revealed in his autobiography that he had actually taken the drug knowingly as he was having personal problems which led to a huge outcry from tennis superstars such as Roger Federer and Marat Safin, who demanded that Agassi be stripped of his titles and career prize money.
2.Martina Hingis.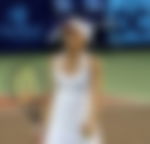 The current world no.1 doubles player tested positive for cocaine in the doping tests conducted during the Wimbledon championships. The then 27-year-old winner of 5 grand slam singles titles announced her retirement from the game of tennis due to health problems. It is interesting that she claimed that she was innocent and did not take any drugs. She was suspended for 2 years following this revelation that shocked the tennis world to its core.
3.Marin Cilic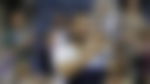 ADVERTISEMENT
Article continues below this ad
The then top 10 tennis player Marin Cilic tested positive for taking nikethamide, a stimulant at BMW Munich open in May 2013. He was banned for a total of 9 months for this drug abuse by WADA. Cilic claimed that he was in no knowledge of taking the banned substance and unsuccessfully appealed the decision at the court of arbitration of sports. Cilic bounced back strong after the ban as he claimed the US open championships the next year.
4.Viktor Troicki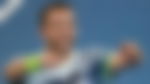 Victor Troicki, currently the second-ranked Serbian after Novak Djokovic on the ATP tour rankings, was handed a 18-month ban as he failed to give a blood test during the 2013 edition of the Monte Carlo Masters. Troicki claimed that he was exempted from giving the test by the presiding doctor as he was feeling ill. He appealed the decision and his ban was reduced from 18 months to a year. Since then Troicki has steadily worked from being world no.842 to getting inside the top 25.
ADVERTISEMENT
Article continues below this ad
5.Richard Gasquet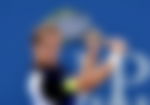 The two time Wimbledon semifinalist escaped a lengthy ban after he tested positive for cocaine when he withdrew from the Sony Ericsson Open in Key Biscayne in the year 2009. Gasquet only got a 2 and a half month ban after his claim that the cocaine he consumed was due to kissing a girl in a Florida Bar. The three-member tribunal termed the case extraordinary as only a very small amount of cocaine content was found in Gasquet's urine sample.