2019 Chinese Grand Prix: 5 Predictions For the 1000th Grand Prix
Published 04/13/2019, 5:19 PM EDT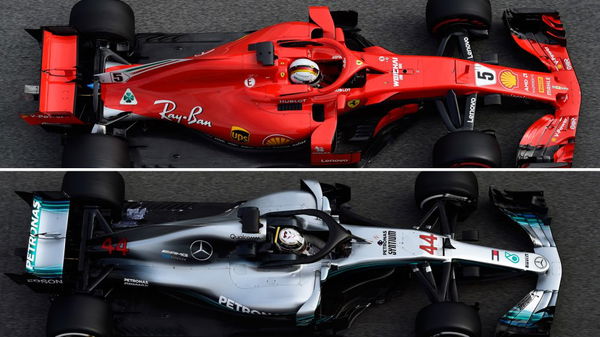 ---
---
The 2019 Chinese Grand Prix is expected to be one heck of a race. This is not only for the fact that it marks the 1000th Grand Prix in the celebrated journey of Formula 1. But this is also due to Round Three of the 2019 F1 season being held in a part of a world that asks one of the fiercest challenges of the drivers.
ADVERTISEMENT
Article continues below this ad
Imagine can it ever be easy when a driver's got to challenge and outpace his rivals on the main stretch that's about 1.4 km-long, being the longest of its kind on any track anywhere in the world. Some call it among the bustling cosmopolitan cities of Asia. F1 knows Shanghai as the land of the dragon.
That said, as Mercedes locked out the front row in a closely fought contest, eventually aced by Valtteri, what might the race bring?
ADVERTISEMENT
Article continues below this ad
Can Ferrari, with Vettel and Leclerc, third and fourth on the grid respectively, find a way to topple the Silver Arrows? Or will we see something unprecedented that'll change the narrative of the 2019 Chinese Grand Prix?
Questions there are many and answers, just a few; so here are 5 predictions for 2019 Chinese Grand Prix for you!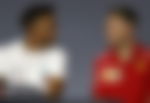 Okay, first things first.
So here's the big daddy of the 2019 Chinese Grand Prix predictions.
In the third race of this season, Vettel will finally manage to land on the podium and shall, therefore, make swift progress, in stark contrast to his rather sedate runs so far.
The more experienced of the two Ferrari drivers shall make a move inside the opening lap on Lewis, with the Briton (already under pressure in front of Bottas' superior pace) appearing as a somewhat easy target.
Moreover, Bottas will fall to the pressure of Ferrari's undercut and under heavy track temperatures will most likely suffer a blip in speed and traction, the situation of the Finn ultimately playing well into the hands of Ferrari.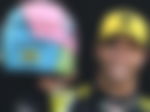 Not just highly rated, but also highly admired, it's a thrill to see Daniel Ricciardo race.
Second on our list for predictions for 2019 Chinese GP concerns an ever-smiling Aussie, albeit one who doesn't seem to be having a ball, of late.
Having out-qualified his German teammate Nico Hulkenberg, Ricciardo, who (four-hundredths of a second ahead at P7) grabbed seventh to the German's eighth (, the Aussie will work up his way swiftly and make the most of a classic race at China.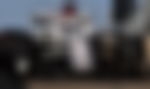 Among the sport's most loved characters, Kimi Raikkonen currently has no more than 10 points on the Drivers' Rankings, with 2 races behind him.
Out here in Shanghai, a track where he won in 2007, one of the sport's fastest drivers will undoubtedly try to break into top-ten, especially after starting from thirteenth on the grid.
But truth be told, it won't be that easy on Sunday for the 39-year-old.
In what will be his first-DNF this season, the Iceman will most likely struggle. To make matters worse, he wouldn't seem anywhere close to other drivers, some of whose driving experience isn't remotely close to Raikkonen's owing to a clear lack of pace.
The DNF, however, would be due to some racing incident, the first for Raikkonen this season.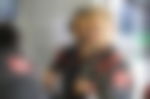 He's yet to win a Grand Prix. He's yet to stand anywhere on the podium. Yet, there's something so uncannily impressive about the Haas driver that one simply can't take his eyes off the Dane.
This, it must be reminded, is a driver who seems to be on a machine that, according to many around, is probably the best after the big three (Mercedes, Ferrari, Red Bull) in the midfield.
At the 2019 Chinese Grand Prix, K-Mag, who begins his Shanghai challenge ahead of his teammate will end up beating quite a few who come in the way of his Haas' pace.
But that told, Magnussen won't have enough zoom in his wheels to beat a Red Bull just yet, even though it may seem that beating Gasly shouldn't pose such a problem. He'll most likely end up with a P8, at the most.
ADVERTISEMENT
Article continues below this ad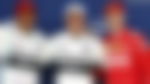 Valtteri Bottas, who hasn't yet won in China starts right at the front. In what's expected to be a scintillating challenge shall see the Finn concede his place to his teammate in the middle stages as the two Silver Arrows will take a dig at each other, putting all the express corner speed into play, with Lewis holding the last laugh thanks to all that experience.
But it won't be an utterly forgettable day for the man who currently leads the drivers' rankings for this year.
ADVERTISEMENT
Article continues below this ad
The fastest lap of the Chinese Grand Prix will be set by a bloke who was responsible for clocking 7 of 2018's 21 fastest laps. For that effort, Bottas would make something special out of F1's 1000th contest.