Euro 2016: 5 Starlets Review
Published 06/10/2016, 12:18 PM EDT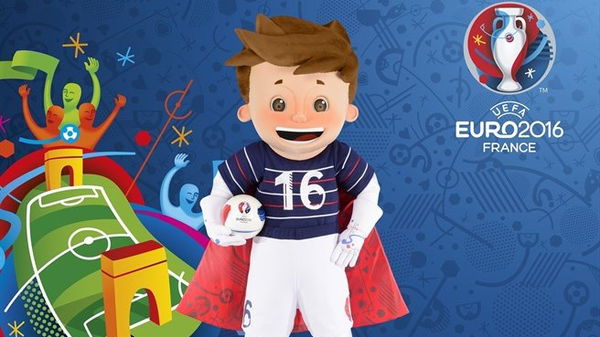 ---
---
International competition is a time of immense excitement. Tournaments take you back to a specific time in your life and the amount of football on offer is impossible to experience in any other time period. It also provides immense opportunity to discover new talent budding around the world. At Euro 2016 too, all of this will hold true. We could potentially witness the first glimpses of the next Messi or Ronaldo.
ADVERTISEMENT
Article continues below this ad
1. Renato Sanches
Talking of Ronaldo, Portugal are starting to create regular talent off their production lines and with Ronaldo as a benchmark to aim for, the new youth players have a lot of pressure on their shoulders. However, Renato Sanches has already jumped above Ronaldo in two areas. His recent transfer to Bayern Munich for £35m is the highest any player has been bought for, from a Portuguese league. His selection for the Euros at the age of 18 makes him the youngest Portuguese player to be selected, a record held by Ronaldo for the past 12 years. He started at Benfica and won the league playing for them this year, and goes into the tournament after impressing off the bench against England. His style is powerful and fast, owing to which he is able to play in a myriad of positions. He is most closely compared with Edgar Davids, though that possibly has more to do with his dreadlocks than anything else.
ADVERTISEMENT
Article continues below this ad
2. Marcus Rashford
The English marvel was a surprise inclusion in Roy Hodgson's squad. The 18 year old is Manchester born and grew up in the United youth system, thus being a fan favourite. He became the youngest scorer ever in the Manchester Derby for which he will  be named in the history books for, presumably, a long time. Rashford debuted only in February but in this short time, he already has 6 goals to his name. His Premier League pedigree was created on his debut with a starring performance against Arsenal. In the 3-2 win, he scored 2 goals and assisted the other. However, the excitement in the press for his future may prove detrimental rather than motivational for Rashford. The British tabloids have destroyed many a career before they ever got going, and England will be hoping he can maintain a cool head.
3. Hakan Calhanoglu
Hakan is a Turkish international but was made into a player in Germany. He was born there, and credits them with making him who he is today. "It's thanks to the Germans that I became a footballer", he told the Milliyet newspaper in 2012 regarding his decision to play for the Crescent Stars, "but playing for the Turkish national team is an honour".
Hakan has a great gift as a deadball specialist which was on show in the warm up games, where his lethal crosses troubled English defences. He has just signed with Bayer Leverkusen for £13.4m, but a good tournament could definitely get him on a few clubs' shopping lists!
4. Kingsley Coman
At the age of 19, Kingsley Coman has already achieved more than some players achieve in their whole career. His CV already includes the clubs PSG, Juventus and Bayern Munich. He won a league in his first season with PSG, and then two Serie A and a Coppa Italia at Juventus. A loan to Bayern Munich followed and a double there too, all before he was twenty! A speedy winger Coman is courting a lot of attention all round, but with France going into the competition as one of the favourites, it is unsure how many minutes he will get to show off.
5. Yannick Carrasco
Anyone who watched the Champions League Final last month is bound to have noticed this one player. Yannick Carrasco came off the bench to equalise for Atletico Madrid. Some may have thought him Brazilian because of his skills, while some Spanish, because of his name. But Carrasco is yet another amazing product of the Belgian youth system. He quickly got his break at AS Monaco and won a big move to Atletico Madrid. With the capability of scoring from a dead ball situation, his skills will certainly dazzle. Carrasco could very well be the biggest hit of the tournament!
ADVERTISEMENT
Article continues below this ad
Bio: Joshua Mason is a huge Sports fan from the UK. He loves finding out about new sports, teams and athletes. He has written and created content for Ubitennis, Betting Tips  and The Worldly Magazine among others and is looking forward to adding Essentially to the list!
ADVERTISEMENT
Article continues below this ad