5 Life Lessons To Be Learnt From Claudio Ranieri and Leicester City
Published 04/26/2016, 5:06 AM EDT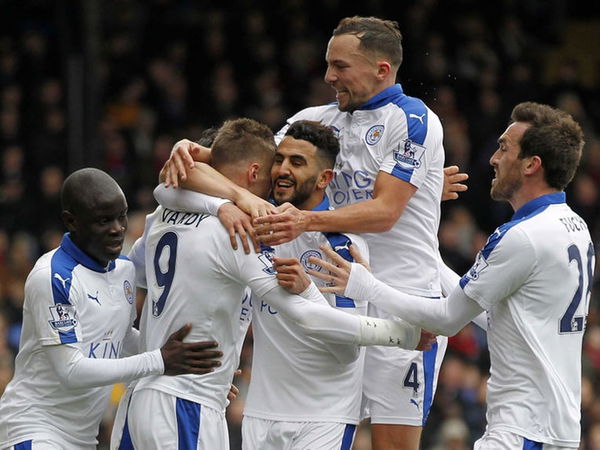 ---
---
At the start of the season bookmakers were offering odds of 5000/1 on Leicester City to win the title. Yes, the Premier League was becoming increasingly competitive in recent years but there was absolutely no earthly reason why anyone would have thought that this might happen. The world is now standing up and taking notice of them. With just 3 matches to go, with a handsome 7 point lead, Leicester City have the potential to become one of the greatest sporting stories ever told. As they stand on the threshold of history, here are a few things that can be learnt from their fairy tale journey:
ADVERTISEMENT
Article continues below this ad
Keep Things Simple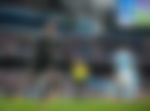 ADVERTISEMENT
Article continues below this ad
If there's one thing that Leicester's success can be attributed to, it is about how they did not overcomplicate things. When Claudio Ranieri came in as the manager, he made minor tactical tweaks switching to a zonal marking system, highly influenced by the great Arrigo Sacchi's Milan side. He came in with his Italian style of play but most importantly he stuck to it. The team, on its part adapted brilliantly to his style. He has barely made changes to his starting 11 and that has resulted in the team gelling together. People say they have been lucky to not have a lot of injuries but again, that can be attributed to their training regime of having 2 days of rest per week as well.
Know your Strengths and Weaknesses and Adapt Accordingly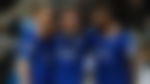 Leicester City have played 4-4-2 almost throughout the season, a formation which is dubbed by pundits as pre-historic. They have shown that a system is defined by the players playing it. Leicester City, unlike the 'top teams' have never relied on possession or short passes. They have kept on an average just 44% of the ball which is the 18 highest in the league. Instead they have been strong in defence and have relied on the pace and ability of their attacking players to do the damage. A lot of their goals have been from quick, long passes forward utilizing the pace of the talismanic Jamie Vardy up front. They have not always been pleasing to the eye and probably do not play according to the football purist's method of keeping possession and building attacks, but what Ranieri has done right is understood his team, its strengths, weaknesses and modeled them to be an extremely efficient unit.
Teamwork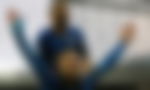 When you compare this Leicester team to any of the top clubs like Arsenal, Chelsea, City, Man United on paper you don't give them a chance. But that's where the magic of this team lies. This team is just a collection of good footballers wanting to achieve great things together, a group of footballers who wear their heart on their sleeve and fight together. The telepathic understanding between Vardy and Mahrez is not just by default but a product of innumerable training sessions. Leicester have come back from behind a lot of times this season and that can be attributed to the never-say-die spirit that has been imbibed in the team. One look at way they play and you can understand they win most of their matches because they are hungry and they want it more than the opposition.
Do not Underestimate the Power of Analysis
In Vardy, Mahrez, N' Golo Kante, Huth and Okazaki Leicester City have managed to pull off some of the best bargains in the history of the Premiership. Leicester City dished out a total of 27 million pounds on all the players they brought in the summer, almost as much as Chelsea paid for Pedro. These transfers did not JUST happen. Leicester did not have the financial muscle to compete with the Manchester United, Chelsea or for that matter even the mid table clubs like Stoke City or Newcastle. However, they heavily invested in their scouting system.
We can observe that they have not invested in youth as such but have looked out majorly for undervalued players across the globe. A lot of analysis had been done before a player was bought. Name or reputation wasn't a criteria but his statistics, ability, character and club fit was looked at. There is a lot of focus on data analysis at Leicester City. Every training session, match is filmed and inferences about goals scored and chances created are drawn. As said by their analyst Peter Clark to an analytics firm Opta, "It's part of the culture within the club and by exposing players to data, they are becoming familiar with it and the insights it can bring."
ADVERTISEMENT
Article continues below this ad
Never Stop Dreaming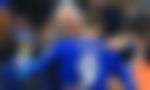 ADVERTISEMENT
Article continues below this ad
This entire season has been nothing short of a dream. A closer look at how they approached it tells you why they did not get too ahead of themselves or turn nervy at the end. Though they were the table toppers in December, Ranieri still commented that their first goal was to get 40 points and ensure safety. Though they always dreamed high, they set small targets to achieve. Once these targets were achieved, new targets were set. They set goals, not limits. It was three days ago during the press conference when Ranieri finally admitted that they actually might win the title.
This remarkable story shall forever be remembered to reiterate where heart and passion can take you.