5 Things to look forward to in Brazilian Grand Prix
Published 11/08/2014, 7:15 AM EST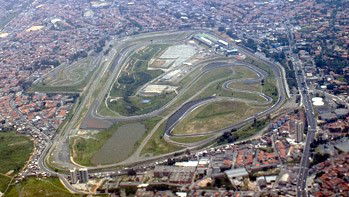 ---
---
1. Final chance for Nico Rosberg
ADVERTISEMENT
Article continues below this ad
With only two races left and maximum of 75 points left to grasp, it is a must win for the German. He is behind his teammate Lewis Hamilton by 24 points. If both races end up with Silver Arrows one-two finishes, the Briton will take the title. So it is important for the German to finish two places ahead of Hamilton. Nico had the momentum with US Grand Prix pole position, but ended up behind his teammate in the race. Even if he finishes without points and Lewis wins this weekend, mathematically the championship would be still alive as the gap then would be of 49 points and the final race can bank maximum of 50 points.
2. Track has been changed this year
ADVERTISEMENT
Article continues below this ad
There have been a number of changes to the track for 2014. The entire circuit, including the pit lane, has been resurfaced; the pit exit has been realigned further to the left to provide a run-off area around the outside of Turn 2; the pit entry has also been realigned to the left to allow the pit wall to be moved further away from the track; and a low kerb has been placed on the apex of Turn 15 to prevent cars from cutting the corner.
 3. Vital statistics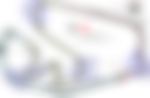 Circuit length: 4.309 km
Number of corners: 15 (6 right, 9 left)
DRS zones: 2
Race laps: 71
Race distance: 305.909 km
2014 tyre compounds: soft, medium
Circuit lap record: 1m 11.473s – Juan Pablo Montoya, Williams, 2004
 4. Weather may play spoil sport
ADVERTISEMENT
Article continues below this ad
Thunderstorms are predicted for Friday and Saturday, when the ambient temperature is expected to range between 25 and 30 degrees Celsius, while there is an 80 percent chance of rain on Sunday, when temperatures are expected to be a more moderate 20 degrees.
 5. Season end is near
ADVERTISEMENT
Article continues below this ad
Being one of the last race of the season, excitement is all around the Championship but it is also the last time you will see your favorite drivers wearing the same colours. Vettel is moving to Ferrari, Alonso is shifting to McLaren and rumours suggest that Jenson Button may be retiring.