5 Things You Need to Know About Anderson Silva
Published 10/29/2020, 10:56 AM EDT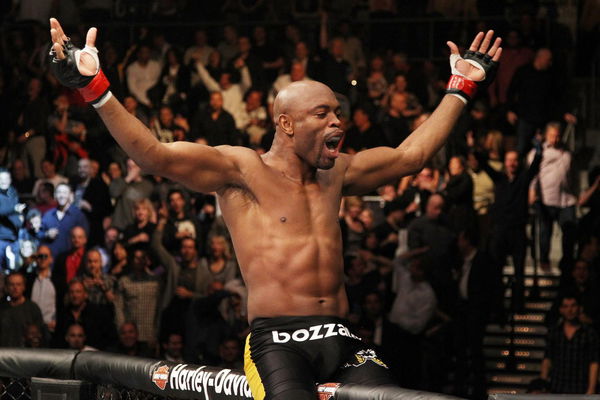 ---
---
Without a doubt, Anderson Silva is one of the greatest fighters to ever step foot inside an MMA ring. He built a legacy around his name as he made his way through the ranks in all the promotions he has fought for to date.
ADVERTISEMENT
Article continues below this ad
The 45-year-old is looking to retire from the sport after his fight this weekend Anderson Silva will walk into the octagon for the last time at UFC Fight Night: Hall Vs Silva. He will take on Uriah Hall at the main event and will be looking to walk away with a win.
With more than 23 years in the combating world, Anderson Silva currently boasts a professional record of 34-10-0 (1 NC). Being one of the most popular and prominent fighters in the UFC, there are still a lot some fans might not know about Silva. Here is a list of the top 5 lesser-known facts about the former UFC middleweight champion.
ADVERTISEMENT
Article continues below this ad
Delayed UFC Debut
Originally Silva was supposed to make his UFC debut in 2001 as opposed to his actual arrival in 2006. At that stage, Silva was  7-1 and was gaining momentum and recognition in the MMA scene by becoming the first man to defeat Japanese star, Hayato Sakurai. He won the prestigious Shooto Middleweight title, and the UFC quickly become interested.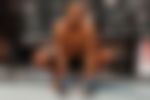 The UFC had planned to match Silva up against Carlos Newton at UFC 34. But as he was under contract with Shooto. The UFC didn't push any further till his arrival almost 5 years later, and we clearly saw what a signing that was.
Anderson Silva went from flipping burgers to flipping men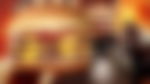 Anderson Silva used to work at a local Mc Donalds before he became the MMA star that he is today. He used this job to keep himself afloat as he grew up in the midst of poverty back in Sao Paulo, living with his aunt and uncle. He trained in Brazilian Jiu-Jitsu on the side before he decided to switch things up and make fighting a full-time job.
"The Spider" was raised by his mother's sister
Born on April 14, 1975, in Sao Paulo, Brazil, the Silva family was going through very tough times financially. Unable to cope, Anderson Silva and his brother we brought up by his mother's sister from the age of four. Silva worked hard to make the name and money he has today.
Anderson Silva holds some solid records
The Wrestling Observer Newsletter declared Anderson Silva as 'The Most Outstanding Fighter' and also the 'MMA Most Valuable Fighter' for the year 2012. He also holds multiple records in the UFC. He holds the record for the longest title reign as he held the middleweight title for 2457 days, starting in 2006 going up to 2013.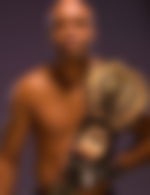 In this time frame, he also recorded 16 consecutive wins. He also has the most title defenses in UFC history, standing at 10.
People thought Anderson Silva was gay
ADVERTISEMENT
Article continues below this ad
Anderson Silva went on record to say that multiple people thought he was gay back in his younger days. This is probably because he used to dress up in his sister's clothes as a child, and his high-pitched voice definitely pushed the narrative.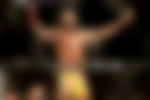 Now married to his wife and father of 5, Silva has a very woke outlook on the subject. He is very progressive in his thoughts about the LGBTQ+ community and has shown his support on several occasions.
ADVERTISEMENT
Article continues below this ad
He will be walking into the octagon for the last time this Saturday to face Uriah Hall. Do you think Silva will leave on a winning note?