5 Things You Need to Know About Sean O'Malley
Published 03/23/2021, 7:57 AM EDT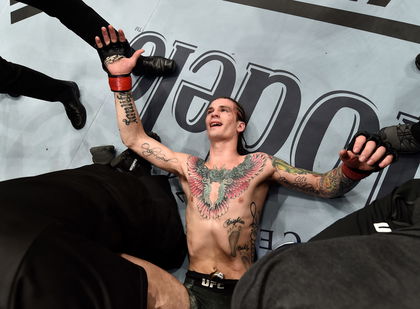 ---
---
Sean O'Malley aka "Sugar" is one of the best amongst the UFC fighters who makes a knockout look an easy job. The 26-year-old has a spectacular MMA record of (12, 1, 0); he has won 8 fights via knockout, 1 fight via submission, and 3 fights via decision.
ADVERTISEMENT
Article continues below this ad
Sean O'Malley started his career in MMA by fighting in the flyweight division and then moved up to the bantamweight division. He trains at the MMA LAB – GLENDALE, Arizona, and he made his MMA debut in 2015. After suffering a setback at UFC 252, he will return for his fourteenth fight against Thomas Almeida at UFC 260 on March 27.
Ahead of his return, let's take a look at five things you need to know about the UFC fighter Sean O'Malley aka "Sugar".
ADVERTISEMENT
Article continues below this ad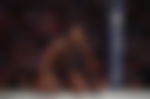 1 Early Career in MMA before UFC
Sean O'Malley started his career by fighting for the Intense Fighting Championship. Following that, after a two-year hiatus, he inked a deal with LFA and duked it out against David Nuzzo. His knockout win (via a spinning leg-kick) in this fight was awarded as the highlight reel knockout of the Legacy Fighting Alliance. 
2 Sean O'Malley's UFC Debut
The UFC President Dana White allowed him to fight in his Contender Series, which helped him earn his first contract with the UFC. He fought against Alfred Khashakyan on July 18, 2017, of week 2 of the Dana White's Contender Series. 'Sugar' earned the knockout at 4:14 of the first round. 
Sean O'Malley had his first UFC bout against Terrion Ware on December 1, 2017, at The Ultimate Fighter 26 Finale, where he claimed a unanimous decision win. 
After that, he fought against Andre Soukhamthath on March 3, 2018, at UFC 222 and won via unanimous decision.
3 Sean O'Malley's Accomplishments and Championships
Sean O'Malley has a record of 12-1 in MMA, 4-0 in kickboxing, and 2-0 in boxing in his amateur career. He has also had one professional boxing match which he has won, which makes his professional boxing record 1-0.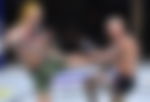 He was awarded as the fight of the night (one time) vs. Andre Soukhamthath and Performance of the Night (Two times) vs. José Alberto Quiñónez and Eddie Wineland in the UFC. He was also one time ICF Amateur Bantamweight Champion.
4 Sean O'Malley's Injuries
In his fight against Andre Soukhamthath at UFC 222, O'Malley dominated the first two rounds, but unfortunately, he suffered a leg injury in the third round. Despite his injury, his opponent kept the fight to the mat for most of the final round, which gave O'Malley a chance of avoiding any serious damage.
After the bell rang, he didn't even stand up to get his hand raised as the winner of the fight via decision. Even in his post-fight press conference, he was on his back and being tended by medical staff.
Out of surgery . Fucked up and thankful there are people in this world smart enough to be able to cut open my foot and fix me so I can fight again . 🙌🏽 #fortnite #ufc

— Sean O'Malley (@SugaSeanMMA) March 24, 2018
As he entered his third fight for 2020, 'Sugar' landed badly and fell prey to the veteran Marlon Vera's calf kicks. He suffered a nerve injury and had to be carried out of UFC 252.
Read: Sean O'Malley Mocks Marlon Vera- Says It Would Be a Backward Step to Fight Him
5 Sean O'Malley's Nickname "Sugar"
ADVERTISEMENT
Article continues below this ad
His nickname "Sugar" was given by one of his MMA coaches early in his career. When Sean O'Malley asked why "Sugar", his coach responded, "Because you're sweet to watch."
He has made quite a name for himself in just his first four UFC fights. He has knocked out several of his opponents in the UFC as well as before UFC. All of those knockouts have been extremely pleasing to observe, and his coaches shared this sentiment. Hence, the fighter goes by the moniker 'Sugar' and he has incorporated this into his branding as well.
ADVERTISEMENT
Article continues below this ad