5 worst tackles of all time – essentiallysports.com
Published 03/26/2017, 5:02 AM EDT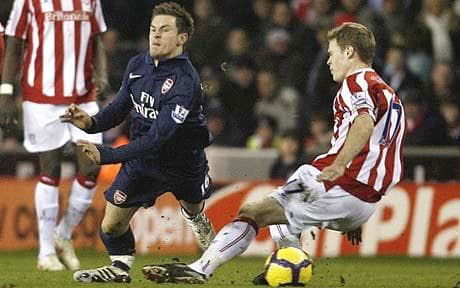 ---
---
Football is a touch game. It is  game which requires intense physical battles. Being able to outmuscle your opponent is as important as the skills one possesses on the feet. Sadly a side effect of this is sometimes players end up tackling on the opponent in a horrible manner which can cause serious damage to the other player. Here we look at the 5 of the most heinous tackles of all time-
ADVERTISEMENT
Article continues below this ad
Neil Taylor on Seamus Coleman-
In a 2018 world cup qualifier between the Republic of Ireland and Wales, Neil Taylor  lunged mercilessly into the Irish captain. The referee immediately sent off Taylor without giving it any second thought. This tackle saw the Everton right back breaking his leg and at the age of 22 facing serious fear on his career prospects
ADVERTISEMENT
Article continues below this ad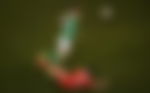 Nigel de Jong on Xabi Alonso
World cup finals are special occasions and ones that players dream off representing. Sadly the night of 11th July 2010 has only tainted memories for a certain Nigel De Jong. It just isn't his team's heartbreaking loss that haunts the midfielder to day. His thoughtless tackle on Xabi Alonso is widely remembered to the day. The then Manchester City jumped with feet high into the Spaniard's chest. How he only got a yellow card for it still baffles the world.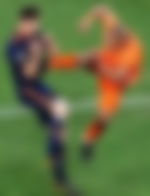 Ben Thatcher on Pedro Mendes
In the early weeks of a brand new premier league season in 2006, Manchester city midfielder Ben Thatcher clattered his elbow with great force on to Pedro Mendez. The intensity  of the clash forced Mendes into the ground billboards. The severity of the blow was such that  Mendez required oxygen assistance pitchside, while Thatcher got away with only a yellow card.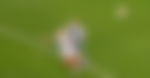 Ryan Shawcross on Aaron Ramsey
Stoke City are infamous for being an extremely physical side. They have been commonly referred to especially in the Tony Pulis era. The malicous two footed tackle by Ryan Shawcross on a 19-year old Aaron Ramsey in 2010 is a huge reason behind that reputation building. That incident had resulted in  the Arsenal midfielder breaking his leg and being out of action for several months while Shawcross was given a red card.
ADVERTISEMENT
Article continues below this ad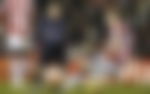 Roy Keane on Alf-Inge Haaland
Local derbies are full of historic heated moments and this one is high up there in that list for the Manchester Derby. At Old Trafford in 2001, Manchester United captain Roy Keane who is famous for having an aggressive personality smashed himself furiously into the Manchester City. While Haaland continued to play the match and some more minutes in the future, the impact of the tackle never left his left knee which was a source of prior struggle for him too. He could never play a full match after the event again and the tackle is now refereed to have ended his career. In his autobiography, Keane revealed having a grudge against Haaland for him standing above him and criticising him for forging injury when he had injured his ACL a couple of years back against Leeds United. This clearly exhibited the intent behind the terrible tackle.
ADVERTISEMENT
Article continues below this ad