6 Major Records That Novak Djokovic is About to Break This 2021 Season
Published 01/12/2021, 5:00 AM EST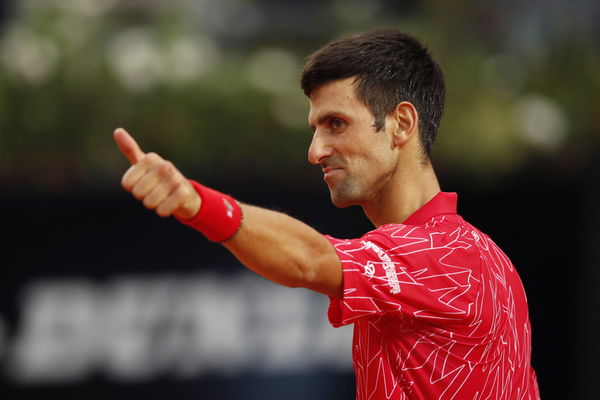 ---
---
World No. 1 Novak Djokovic has been a brutal force on the ATP tour. He has been breaking records for fun and ultimately finds himself in a stronger position to break more records in 2021. He can achieve new records at the Grand Slams, ATP rankings, and the Olympics.
ADVERTISEMENT
Article continues below this ad
Most weeks as the World No. 1
Djokovic has been chasing this ATP rankings record for years. He has often spoken about his hunger to break Roger Federer's record of 310 weeks as World No. 1. At the start of 2021, Djokovic is just a handful of weeks behind Federer's 310 weeks.
ADVERTISEMENT
Article continues below this ad
With the ATP freezing the rankings until the Australian Open 2021, Djokovic won't lose any points. So on March 8, 2021, Djokovic will start his 311th week as the World No. 1 thus extending his record.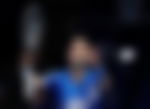 Novak Djokovic can become the second player to win 300 Grand Slam matches in 2021
Djokovic could also become the second player to win 300 Grand Slam matches. He has 296 match wins and with his preferred Aussie Open coming, he is a favorite to complete this milestone and then chase Federer's record of 362 matches.
Novak Djokovic can enter the 1000 wins club in 2021
In the most wins list, Djokovic sits 6th with 934 wins. Just four players have won 1000 matches; Jimmy Connors, Roger Federer, Ivan Lendl, and Rafael Nadal are the ones with 1000 wins.
In a normal season, the top players play 65 to 75 matches. Thus, it will be a tough task in 2021, but Djokovic could do it. He needs 66 wins to enter the 1000 wins club.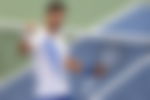 Djokovic could pass Roger Federer and Rafael Nadal's Grand Slam tally of 20 in 2021
This record is one of the most elite records to acquire. Djokovic has 17 Grand Slams, and he is three behind Federer and Nadal. If Djokovic wins all four Grand Slams, then he will surpass his rivals.
Winning four Grand Slams in the calendar year is a tough ask. But Djokovic has won four Grand Slams in a row across two seasons in 2015 and 2016. So it will be monumental if he achieves this record.
Djokovic could finally achieve this elite record
A double career Grand Slam means winning all the Grand Slams at least twice. No player has achieved this, but for Djokovic to achieve this, he will have to win another French Open title.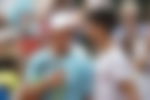 Novak came close to completing a career Grand Slam last year, but he lost to Rafael Nadal in the French Open final. So this year, he will again try to complete this record.
ADVERTISEMENT
Article continues below this ad
Djokovic could win an Olympic gold and clinch the most wins record at the Olympics
In 2021, we also have the Tokyo Olympics. Djokovic hasn't won the Olympics gold medal in singles, and it will be one of the things that he might want to accomplish in 2021.
Djokovic has nine wins at the Olympic games. That puts him four short of Federer's record of 13. If Djokovic wins a medal at the Tokyo Olympics, he will break Federer's record.
ADVERTISEMENT
Article continues below this ad