6 Spin Bowlers to look out for this World Cup
Published 01/28/2015, 12:26 PM EST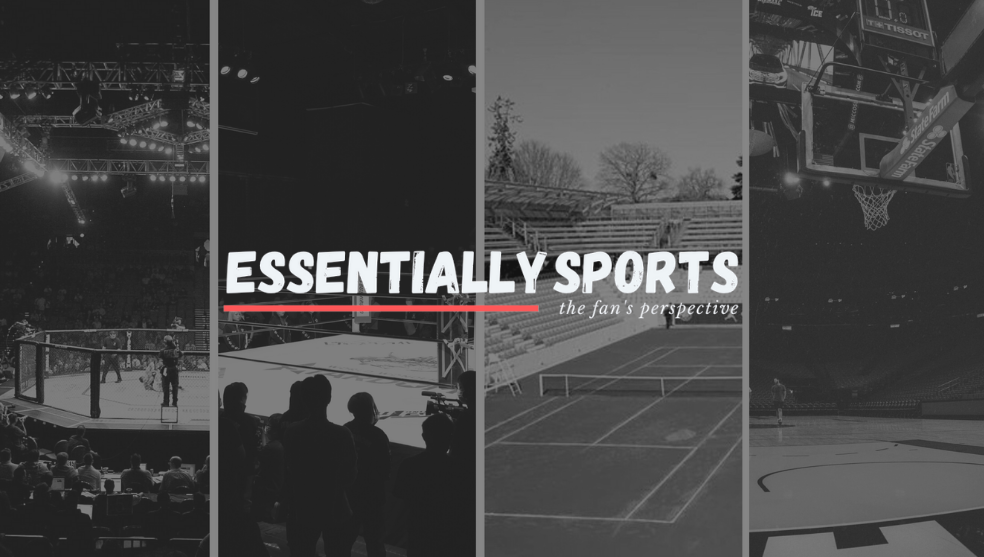 ---
---
With the World Cup being staged in Australia and New Zealand, the focal point of each team is the pacemen who are expected to dominate on the pacy and bouncy pitches which offer little help for the spin bowlers. The role of the spinners outside the sub-continent in the past was to go through their overs quickly and economically. But with the passage of time and introduction of twenty20 cricket,  spinners have become necessary attacking and containing options in every country in the limited overs format. ES provides you a list of players who can spin a web around the opposition batsmen in this world cup-
ADVERTISEMENT
Article continues below this ad
1. IMRAN TAHIR (SOUTH AFRICA)
Imran Tahir, the pakistan origin leg break bowler has been making headlines ever since his debut in 2011. The 35 year old's career has been a roller coaster with as many highs as lows. But as he has progressed in his international career South Africa seems to have finally found that one missing link that could propel them to the podium this time.
ADVERTISEMENT
Article continues below this ad
The leggie has an impressive one day record 55 wickets in 30 matches at an impressive average of just above 20 and an economic rate of 4.39 which is great in the present one day scenario.
He is not a conventional leg spinner and doesn't turn the ball much. His biggest strength is his ability to take wickets in the middle phase of opposition innings, with his free-spirited mixture of the conventional and prodigious use of wrong and straight ones. He can also provide breakthroughs at the back end of the innings when batsmen are looking to hit him out of the park.
He was the highest wicket taker in 2014 T20 world cup with 12 wickets and was the T20 cricketer of the year for south Africa in 2013. In him the South Africa has finally solved the problem of a genuine slow bowler that has eluded them for decades.
2. RANGANA HERATH (SRI LANKA)
Probably the best spinner playing in this World Cup, The 36 year old, orthodox left arm spinner took from where the legendary Muttiah Muralitharan left as the main wicket taking bowler for Sri Lanka.
His stats of 71 wickets in 67 wickets with an average of 31 and strike rate of 42 may look ordinary, but his performances in the last three years have been nothing short of spectacular.
Herath's strength is his accuracy, but he is not only a line and length scrooge. He is a workhorse for sure, but the spearhead as well, miser and menace all in one, who can chip away with economical spells before bringing down the sledgehammer. If there is a Sri Lanka test win, Herath is almost invariably the pivot. But with the figures of 5 for 3 in World T20 against New Zealand he has proved that on his day he can turn the match around within a few minutes.
Herath has been rusty of late but one cannot count him out as big matches call for big players.
3. MOEEN ALI (ENGLAND)
The 27 year old left hand batsman, part time off break bowler has been chosen as the cover star of this year's Wisden Almanack. The honour which was last year bestowed on Sachin Tendulkar is a reward for all rounder's first year in international cricket, during which he has unquestionably been England's best performer.
"The Beard That's Feared" as he is affectionately called in his country was drafted into the team to fill the void left by Graeme Swann but expectations were less as he was only considered a part time option. That was the biggest mistake the rival team India committed as he took 19 wickets that proved to be the catalyst for England turning a 1-0 deficit into a 3-1 victory.
The bowler has a knack of providing crucial breakthroughs in the middle overs also keeping the run rate in check. He has a neat action, good height that allows him to bowl flight at good pace which is his biggest strength. He has also developed doosra by working with his Worcestershire teammate Saeed Ajmal but is keeping it under wraps due to the recent incidents of chucking.
In the ongoing tri-series the team's confidence in his bowling has allowed England to play an extra seamer and he has duly obliged with 4 wickets in 3 games at a run rate below 5 per over. India needs his services with both bat and ball if they want to conquer the World Cup this time.
4. SULIEMAN BENN (WEST INDIES)
The 6 feet 7 inches, burly, aggressive West indian, has all the ingredients of the fearsome fast bowlers that Caribbean once had. But instead he chose slow left arm orthodox as his preferred art and so began his journey which saw several twists and turns, ups and downs but he faced them all and now it is his time to shine.
With Shillingford suspended for his action and Sunil Narine out due to injury, he was drafted into the squad due to the team's lack of options not due to his own talent. But he grabbed the opportunity with both hands and since been the most improved bowler in international arena.
If we don't go by his modest averages in ODI format, one can see the things only he can do as a spin bowler. His height, subtle variations in pace and length combined with the pitches down under can make him the bowler to watch out for in this world cup.
Since his return, the spinner has brought a sense of discipline to his bowling and behaviour on the field. He his tough to pick and would be crucial in batting powerplay and slog overs. The windies will look to him for crucial breakthroughs in WC. 
5. TAFADZWA KAMUNGOZI (ZIMBABWE)
Leg spin is a difficult art to control and execute. That's why leg spinners are a rarity in international circuit. So it was a surprise to see a Young Zimbabwean performing this art successfully in the 5 match series against Bangladesh. The series was lost but Masakadza pointed due to a few positives, one of them being the leg spinner. Kamungozi took six wickets and bowled with impressive control, giving away just 4.05 runs per over.
Kamungozi has taken 11 wickets in as many matches with a decent economy and strike rate, but he is a fast learner and is making giant strides in the international arena.
He can bowl good line and length and is impressive against right handers. The big bounderies in Australia will aid his style of bowling and with able support from the pacers at the other end, Zimbabwe can restrict the opposition to a getable score.
Zimbabwe tasted success in 2014 after they beat Australia. They will look forward to create more upsets in this world cup and Kamungozi could be their architect in chief.
6. GEORGE DOCKRELL (IRELAND)
100 caps for Ireland at the age of 20, the ICC Associate and Affiliate Player of the Year in 2012, part of the team that beat England in the last world cup and a wicket of master blaster Sachin Tendulkar in his kitty, George Dockrell has achieved many things and he is just 22!
This speaks volumes about the tall left arm orthodox bowler who has also has statistics to back his feats. He has taken 51 wickets at an impressive average of 27 and even better economy of 4.23.
Dockrell is a master of variations who can bamboozle even the greats with subtle changes in pace and length. He also extracts the bounce from the wicket through his high arm action coupled with height. He together with Paul Stirling(impressive economy) can control the game in the middle overs for Ireland who also has a decent pace attack at their disposal.
ADVERTISEMENT
Article continues below this ad
Ireland is the best looking team who can cause an upset or two in this world cup and they will .Dockrell needs to perform at his full potential if they have to reach the knockouts.
ADVERTISEMENT
Article continues below this ad