6-Time Grand Slam Champion Claims Novak Djokovic Has the 'Weakest Smash' in Top 100
Published 08/19/2020, 7:35 AM EDT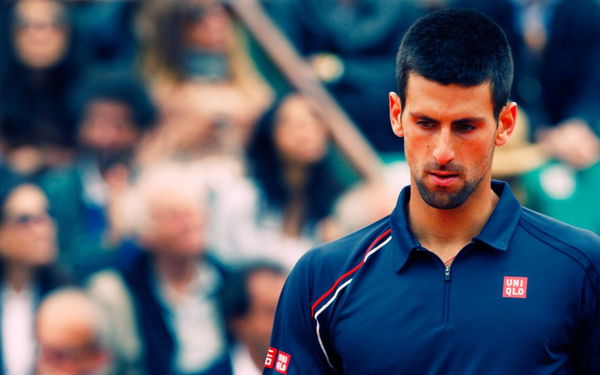 When two greatest of all times teams up together, the result is breathtaking. A fine example would be the partnership between Novak Djokovic and Boris Becker. The German veteran served as the coach of the Serbian for 3 seasons. Djokovic bagging 6 Grand Slam titles and retaining World No. 1 at the end of the year twice speaks volumes of the success.
The former No. 1 however, was pretty straight forward in criticizing one particular weakness of Djokovic. He was particular in calling out Djokovic as the player possessing the weakest smash.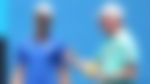 ADVERTISEMENT
Article continues below this ad
Novak Djokovic and issues with overhead shots
Novak Djokovic certainly has been one of the most prolific players in the tennis circuit. With 17 Grand Slam titles to his name, he has already etched his name in the pages of history. Becker analyzed Djokovic for three years when he was his coach. Even amidst every success, Djokovic's weak smash has been widely criticized by many. Significantly his troubles with the overhead errors have led to the invention of a new term- Djokosmash.
"I'll tell you one secret. And I can say this because he is my buddy. But do you know who, in my opinion, has the weakest smash in the top 100 of the world? Novak Djokovic. Believe it," Becker was vocal while on a coaching session for Top Level Tennis.
Djokovic's success is not merely restricted within a particular court type. Acing every type of court, he has been the most consistent all-rounder in the circuit. However, he has struggled throughout his career with the volleys and overhead shots. Contemporary stars such as Roger Federer and Rafael Nadal even Andy Murray soars ahead of him on these factors.
Becker rallied till the end even mentioning the conversations regarding the issue. While Becker wanted him to stay composed and grab the point, Djokovic was keen on playing some fanciful shots.
ADVERTISEMENT
Article continues below this ad
"You have no idea how much we practiced his smash."It's in his head! He thinks the ball is coming up and he wants to do something fancy, he wants to jump and I kept telling him: 'Keep it simple. Just win the freaking point!'" – said Becker.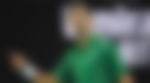 Novak Djokovic would be setting out on his journey to clinch his 4th US Open as it rolls out on August 31. Even though he struggles with his overhead shots, he is lethal in the court with a variety of weapons. He will begin the US Open as one of the favorites to win the Grand Slam.
ADVERTISEMENT
Article continues below this ad