7 First Round Matches Not to Miss this Wimbledon
Published 06/28/2015, 3:17 PM EDT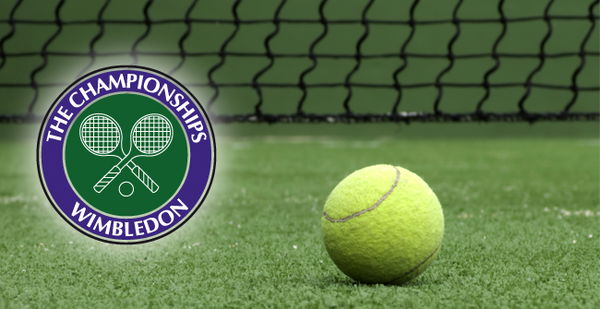 ---
---
Wimbledon starts this Monday and we bring to you 7 first round matches that should be very interesting to watch!
ADVERTISEMENT
Article continues below this ad
7. Nicolás Almagro (Spain) vs Gilles Simon (France)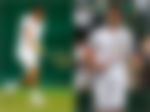 ADVERTISEMENT
Article continues below this ad
There isn't a lot of facts to support why this match is on this list, because at the moment, Simon is ranked 13, and Almagro 145, but both are a perfect match for each other. Both these players are equally experienced and have enjoyed the same amount of success at different stages in their career.  Both have won 12 singles titles and head-to-head, they have played 4 times, with 2 wins apiece, although they have never played each other on grass. Almagro may have slipped in the rankings now but 4 years back, both these players were in the top 10. On paper, one would say it's Simon's game to win, but Wimbledon is played on grass, not on paper!
Simon has a defensive play-style because of which he struggles on grass. Almagro, on the other hand, is more of an offensive player, but he too hasn't had much success on grass.  Both of them prefer to play on clay or hard-courts and rely heavily on their backhands.
Almagro: 3rd Round (2009, 2011, 2012, 2013)
Simon: 4th Round (2009)
Interesting fact: At the 2013 Australian Open, Simon played the longest rally ever played in a grand slam, against fellow Frenchman Gaël Monfils, with 71 shots.
6. Jelena Janković (Serbia) vs Elena Vesnina (Russia)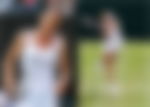 We would have rather hoped to see this match later on in the tournament because both these ladies are well-established tennis players. Jelena Janković, former World No. 1, has enjoyed more success in her career than Elena Vesnina, but she is not the player she was 5 years back. She has been inconsistent and rusty after an injury ridden year and has even admitted that she recently thought about ending her career because of a back injury. Jankovic is currently ranked 30, while Vesnina is 95. Head-to-head, they have played 6 times before, with Jankovic having won 5 of those. But they have never played each other on grass before and for Janković, her weakest surface is considered to be grass and she was eliminated in the first round in the previous two Grand Slams of this year, so Vesnina has a fair shot at taking the match.
Jankovic: 4th Round (2006, 2007, 2008, 2010)
Vesnina: 4th Round (2009)
Interesting fact: For Jelena Janković, it is said that her ups and downs are often caused by her fragile mindset, which has led her to being dubbed the "Chaos Queen". So it will be interesting to see how she takes on to this match after a poor season thus far.
5. Tomáš Berdych (Czech Republic) vs Jérémy Chardy (France)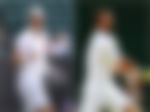 Both these players have been around for quite some time and have played against each other in the past. Berdych is seeded 6 and is on an all-time career high, but Chardy (ranked 37, and also on an all-time career high) has played big matches before and we know he's a good player. Head-to-head, they have played 4 times before (never on grass), and Berdych has won thrice. To pick one, it would probably be Berdych but don't be surprised if this match brings about the first upset of the Championships!
Berdych: Final (2010)
Chardy: 4th Round (2014)
4. Daniela Hantuchová (Slovakia) vs Dominika Cibulková (Slovakia)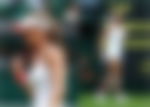 Slovakia vs Slovakia here, so both these players would know a great deal about each other's game! Again, two reasonably big names in ladies' tennis and with a lot of experience at the big stage. This will be a good match to watch. Cibulková is very energetic and is known for her very aggressive gameplay, which helps her produce a lot of winners during rallies. One could not find a more perfect opponent for her than Daniela Hantuchová, who is famous for her long legs. Because she is so tall (5'11"), she can cover a long distance in a short time, and is noted for her speed, stamina and her ability to return shots. She has a potent backhand and is known as a player of natural timing and superb technique. Most people would really like to see Hantuchová go far in the tournament but Dominika Cibulková, some would say, has an upper hand. To those people, the fact remains that Cibulková has never managed to beat Hantuchová, in 4 meetings.
Hantuchová: Quarterfinal (2002)
Cibulková: Quarterfinal (2011)
Interesting fact: Daniela Hantuchová is dubbed the "Queen of 3-setters". As of January 2014, Hantuchová had played 263 three-set matches, more than anyone else on the tour, winning 181 of them.
3. Alison Van Uytvanck (Belgium) vs Bethanie Mattek-Sands (USA)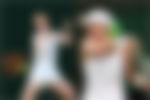 Don't let this put you off because there are no big names involved! This is probably going to be one of the best first round matches to watch this year. Both these players have enjoyed good form building up to Wimbledon and both have an attack-oriented style of play! Van Uytvanck reached the quarters at Roland Garros and Bethanie Mattek-Sands, well, is the Lady Gaga of the tennis world. This will also be the first time that these two are up against each other.
Van Uytvanck: 2nd Round (2014)
Mattek-Sands: 4th Round (2008)
2. Sara Errani (Italy) vs Francesca Schiavone (Italy)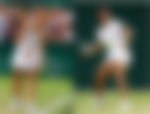 Battle of the Italians! These are two big names for a first round match. Sara Errani is an A-league player and Francesca Schiavone has won a grand slam. Schiavone has not been in good form for the last year or so, but neither has Errani. Head-to-head, they have met 4 times before, and Schiavone has won thrice, but they've never met on grass.  This will be a fast-paced game because both these players are quick movers and are capable of creating very acute cross-court angles. There has been a dip in both their games but this does not make the match any less competitive. Errani might have an edge here, but it should be a close call!
Errani: 3rd Round (2010, 2012)
Schiavone: Quarterfinal (2009)
ADVERTISEMENT
Article continues below this ad
1. Lleyton Hewitt (Australia) vs Jarkko Nieminen (Finland)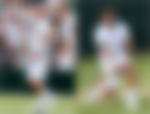 Just like all Lleyton Hewitt matches, this match will also be a five-setter.  Head-to-head, Nieminen has never beaten Hewitt in 5 encounters. This will be a physically demanding match for both the players, aged 35 and 33, respectively. Hewitt, who has formerly been world No. 1, has lifted the prestigious cup before (in 2002). Hewitt has more of a defensive approach to his game and is primarily a baseliner. This makes him always have to sweat it out a little extra on the court trying to chase down attempted winners, because he lacks penetration in his groundstrokes and does not have the tendency to approach the net often. Yet, he has been described as one of the best shot selectors in men's tennis. The outcome of this match is unpredictable. The scales are tipped equally on both sides. This is also a match not to miss because this will be Hewitt's last Wimbledon, and those trademark topspin lobs are still a joy to watch!
ADVERTISEMENT
Article continues below this ad
Hewitt: Winner (2002)
Nieminen: Quarterfinal (2006)