7-Ringed Tom Brady Took Out Frustration Of Two Crushing Super Bowl Losses To New York Giants On QB Eli Manning When He Newly Joined Twitter: "You Never Showed Up Until The 4th Quarter Anyway"
Published 06/20/2022, 11:30 AM EDT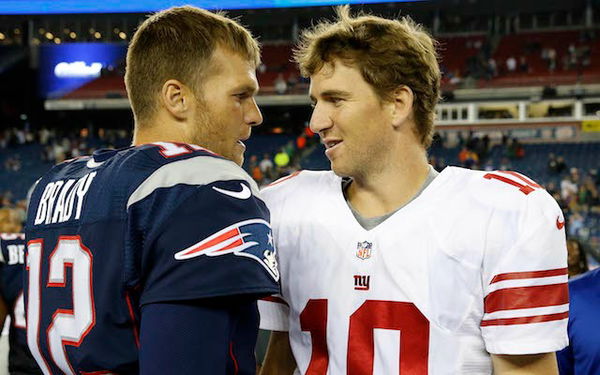 The competitive nature never fades away, even if it's a retired NFL quarterback. It stays on, no matter what the place is. That's what transpired between Eli Manning and Tom Brady. The Buccaneers quarterback and former Giants athlete revived their rivalry on the most infamous social media platform, Twitter.
ADVERTISEMENT
Article continues below this ad
NFL rivalries are nothing less than exciting. But Brady and Manning never had much of a head-to-head. However, TB12 has a reason to despise younger Manning, but on a friendly and lighter note. If that's not a light-headed, amicable contest, then what is it?
ADVERTISEMENT
Article continues below this ad
Eli Manning joined Twitter in the year 2020. The Ex-New York Giants QB used a clever reverence to the film 'Hoosiers' to publicly state his registration on social media. However, it wasn't long before Tom Brady, a cordial rival, received him on the stage. TB12 made it look like a quintessential social networking roast, which sums up their legacy.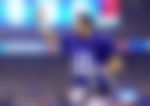 Tom Brady mentions, "Welcome [Eli Manning], In typical fashion, you never showed up until the 4th quarter anyway."
For fans of Brady's past franchise, the New England Patriots, the mention of the last quarter brings back terrible memories. With this warm welcome, the Brady-Eli rivalry is born again on the social platform. The GOAT peppered his mild jab with a playful emoji, making it clear the pair were having a bit of fun.
Even though Manning is a Twitter novice, he didn't flinch at the sarcastic remark. Soon after, he responded to Brady in a friendly manner. Eli's response alluded to Brady and Phil Mickelson joining forces to challenge his brother Peyton Manning and Tiger Woods in 'The Match: Champions for Charity.'
Eli Manning: The reason Tom Brady is short of two SB wins
ADVERTISEMENT
Article continues below this ad
The friendly banter between Tom and Eli is now active on social media. But Manning will undoubtedly get the last laugh on the playing field, having defeated Brady twice in the Super Bowl. He is the prime reason for one of Tom's biggest Super Bowl upsets.
ADVERTISEMENT
Article continues below this ad
New York's first Super Bowl victory over the Patriots was a 17–14 upset in 2007. Eli and the Giants didn't let Brady and the Patriots have the perfect season of staying undefeated. The Giants then defeated the Patriots in Super Bowl XLVI four years later. They won their fourth championship in team history. Manning was named Super Bowl MVP and triumphant over TB12 in both games.
Watch This Story: What Does Aaron Rodgers Rumored New Girlfriend Blu of Earth Do For a Living?