76ers' Dwight Howard Reveals He Wanted to "Stone Cold Stunnner" Giannis Antetokounmpo During Their Game
Published 03/18/2021, 12:34 AM EDT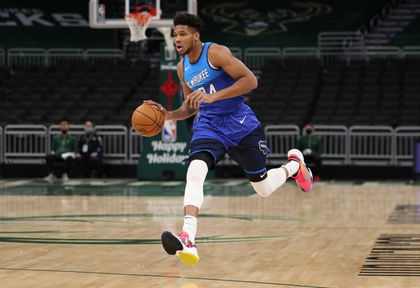 ---
---
The Milwaukee Bucks are on an amazing run right now. Tonight was their 10th win in 11 games, as they overcame the Philadelphia 76ers in an overtime thriller. Giannis Antetokounmpo was clutching for the Bucks in OT, and he led them to the win.
ADVERTISEMENT
Article continues below this ad
With less than 1:20 left to go in overtime, Giannis drove in but stepped back and took a pull-up shot. Dwight Howard, who was guarding him, was caught off-guard with the step back, and could only watch as the ball sunk into the net. That was the dagger that sealed the game for the Bucks.
ADVERTISEMENT
Article continues below this ad
If the 76ers weren't already annoyed by then, Giannis taunted them and took a seat on the court. During the post-game interview, 76ers veteran Dwight Howard expressed his frustration regarding that taunt. In fact, he wanted to change sports for a second. When asked if the incident bothered him, Howard replied, "Yeah, I wanted to Stone Cold Stunner him, but I already had one tech."
While Howard may have been joking, Giannis would definitely not want to be on the wrong end of a stunner.
Giannis Antetokounmpo in the race for his third consecutive MVP
Early into the season, the Bucks and Giannis had a slow start. The Greek Freak found some form later, but the team was still inconsistent. They went on a five-game winning streak, and it looked like they were back on track. But they lost Jrue Holiday to injury, which killed their momentum, leading to a five-game losing streak.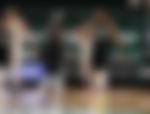 But Giannis helped them to turn it around, and they were back to winning ways. He has been in fine form lately and is now averaging 29.1 points, 11.8 rebounds, and 6.2 assists per game this season. Those are ridiculous numbers, which might be enough for him to win MVP for the third time.
ADVERTISEMENT
Article continues below this ad
The biggest challenge for his MVP crown will be from Joel Embiid. Both of them have been dominant this season, and ultimately, it will be a battle of who can seal the number one seed. After tonight's win over the 76ers, the Bucks are only 1.5 games away from the top spot. If they continue this form, they are likely to return to the top once again.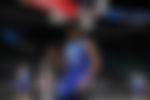 Bill Russell, Wilt Chamberlain, and Larry Bird are the only players to win three consecutive MVPs. Giannis could join them if he helps the Bucks succeed in the regular season once again.
ADVERTISEMENT
Article continues below this ad