These 8 famous personalities loved chess!
Published 07/01/2015, 4:41 PM EDT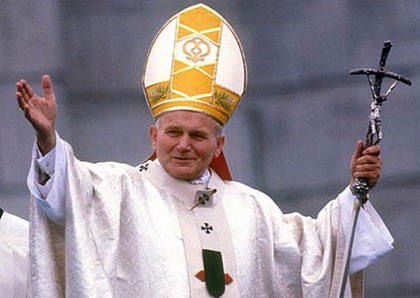 ---
---
Chess is a game for everybody – young or old, amateur or professional. In this article, we present eight famous personalities who have achieved success in their respective fields and also had a passion for playing the game of chess.
ADVERTISEMENT
Article continues below this ad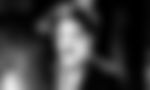 Charlie Chaplin is one of the most prominent names in the history of the film industry. He is most famously known for his comic roles in silent movies and has won three Academy awards in a career spanning more than three-quarters of a century. He devoted two pages of his autobiography to playing chess, with particular focus on the time when he was one of twenty Hollywood film stars to play simultaneous chess against prodigy and future eight-time US Champion Sammy Reshevsky. You can take a look at the game here.
ADVERTISEMENT
Article continues below this ad
[tps_title]2. Pope John Paul II[/tps_title]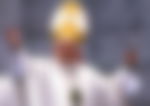 The second-longest serving Pope in modern history, Karol Josef Wojtyla (as he was known in his youth) was an athlete and actor as well as being an avid chess player.
It is popularly believed that he was a chess enthusiast – an over-the-board player and also a composer of chess problems and puzzles.
While acting as a vicar for university students in Krakow, Poland, he frequently played chess with other students. A story in chess circles states that he had published a chess problem in 1946, but this story was later shown to be a hoax.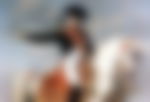 Napoleon was a famous French political leader and military commander and the first Emperor of France.
He controlled a large portion of Europe for over a decade. He was a great leader and a commander, and could rapidly dictate a series of complex commands to his subordinates, while keeping in mind where major units were expected to be at each future point, like a chess player calculating positions a few moves ahead.
He was fond of playing chess and perhaps the most famous victim of the chess hoax known as The Turk, an apparently mechanical chess-playing machine animated by a player hiding inside.
He was visiting Schönbrunn Palace in Vienna in 1809 and challenged the "machine". In a surprise move, he took the first turn instead of deferring to the Turk, as was usual.
Then, he attempted an illegal move, to which the Turk simply returned the piece to its original spot and continued the game, as was its habit.
Napoleon played the same move a second time and the Turk removed the piece from the board entirely and took its turn. When Napoleon persisted a third time, the Turk swept its arm and knocked all the pieces off the board. Napoleon was reportedly amused and resigned after nineteen moves.
[tps_title]4. Sting[/tps_title]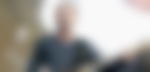 Sting is an English musician, and was part of the rock band 'The Police' from 1977 to 1983, before launching a solo career.
He has won 16 Grammys and 25 AMAs and stood on 63rd position on VH1's list of 100 greatest artists of rock. He is also an activist and philanthropist, and has actively promoted the game of chess throughout his career.
He is a proclaimed aficionado of the game and is good friends with GM Garry Kasparov.
In 2000, he, along with his four band members participated in a simul event against the Russian GM at Times Square in New York.
Kasparov beat all five of his opponents, but Sting managed to give a good account of himself and succumbed to defeat in 45 moves. Prior to the game, he said,  "I have six children, and I've always encouraged all of them to play chess. I think it helps to sort the brain out.  It's a very good discipline to learn for a young mind."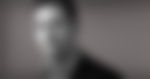 Peter Thiel is a famous American entrepreneur and billionaire, who co-founded PayPal with Max Levchin and Elon Musk, and served as its CEO.
He was the first outside investor in Facebook and is also a Board of Director there. He was a US-rated Chess Master and one of the highest ranked under-21 players in the country.
His last ELO rating stands at 2199 and he boasts of a solid win percentage of 74% in his official games. One of Thiel's greatest passions is synchronizing the world of chess and business, and in a lecture to students in 2012, he highlighted this.
He has compared various situations relating to starting a company with concepts from the game of chess, which makes it quite a fascinating read. See for yourself here.
[tps_title]6. Benjamin Franklin[/tps_title]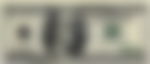 Benjamin Franklin was one of the Founding Fathers of the United States of America and was a renowned politician, author, scientist, inventor, and statesman.
He was also a capable chess player and in his time as ambassador to France in the 1770s and 1780s, he frequented various locales in Paris, looking for opportunities to hone his skills, including the Cafe de la Regence, at the time a meeting place of some of the best players in the world.
During his time in France, he also played against the famous Mechanical Turk.
"The Morals of Chess" is an essay written by him and is one of the first texts about chess that was published in the United States , and still is widely reproduced. One of his most famous quotes states – "Chess teaches foresight, by having to plan ahead; vigilance, by having to keep watch over the whole chess board; caution, by having to restrain ourselves from making hasty moves; and finally, we learn from chess the greatest maxim in life – that even when everything seems to be going badly for us we should not lose heart, but always hoping for a change for the better, steadfastly continue searching for the solutions to our problems."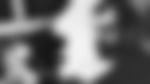 Stanley Kubrick is regarded as one of the greatest and most influential film directors of all time. His films, typically adaptations of novels or short stories, are noted for their dazzling and unique cinematography, attention to detail, and the evocative use of music.
His father taught him chess at the age of 12, which  became a lifelong obsession for him. Kubrick explained that chess helped him develop patience and discipline in making decisions.
While still in high school, he played chess for "quarters" in the famous Washington Square Park in New York City and various Manhattan chess clubs for more than 12 hours everyday.
It was while playing chess at the same park that he met his first producer James B. Harris. It is rumoured that Kubrick once cancelled an entire's day shooting on The Shining because he was deeply invested in a chess game.
Chess even plays a role in the plot of two of his films – Lolita and 2001: A Space Odyssey. This is what Kubrick once said in an interview about the game that was such an essential part of life – "Among a great many other things that chess teaches you is to control the initial excitement you feel when you see something that looks good. It trains you to think before grabbing, and to think just as objectively when you're in trouble."
[tps_title]8. Alan Turing[/tps_title]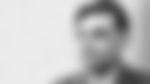 Last but not the least, we have the father of computer science, Alan Turing, who made several mathematical contributions which formalized the concept of the computer algorithm, and hypothetical computation engines even before computers were a technological reality.
Even though he was an average player himself, he considered chess-playing to be the ideal starting point for researching the field of artificial intelligence.
ADVERTISEMENT
Article continues below this ad
Along with David Champernowne, he specified a chess playing algorithm in 1950, which was named Turochamp and was referred to as "paper machine" by Turing.
Since there was no machine yet that could execute the instructions, he did it himself, acting as a human CPU which required more than half an hour per move.
One such game is recorded, which Turing's machine lost to one of his colleagues Alick Glennie, and the game can be viewed here.
ADVERTISEMENT
Article continues below this ad
At the Turing Centenary Conference held in Manchester in June 2012, Garry Kasparov spoke about Turing's contribution to chess and even played a game against the reconstructed Turing paper machine. Kasparov said, "I suppose you might call it primitive, but I would compare it to an early car – you might laugh at them but it is still an incredible achievement. He wrote algorithms without having a computer – many young scientists would never believe that was possible. It was an outstanding accomplishment. Although it's only thinking two moves ahead, I would have thought it would give the amateur player some serious problems. Alan Turing is one of the very few people about who you could say that if he had lived longer the world would be a different place."