8 of the Worst Title Defences in F1 History
Published 10/18/2016, 1:30 AM EDT
By

Follow Us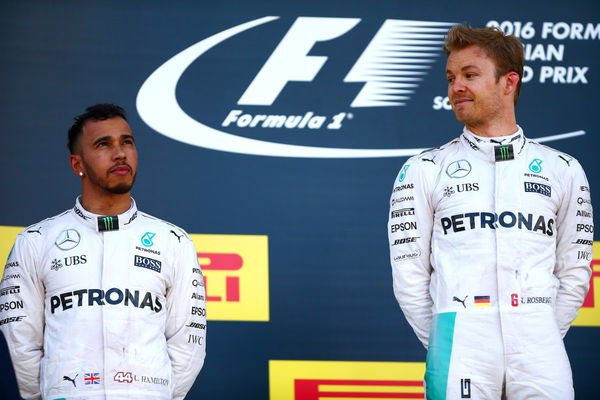 The 2016 F1 season has been one jam-packed with action. With only 4 racedays left, Nico Rosberg is within sniffing distance of clinching the title from teammate Lewis Hamilton, who's had a couple of nasty crashes hinder his chance of being at the top and defending his title. While old Lewie technically still has a chance of clawing back to the top of the ladder, some others over the years haven't been so lucky – be it crashes, faulty cars or just plain bad luck.
America's Favorite Video Today
Here are 8 of the worst title defences in F1 history (in chronological order)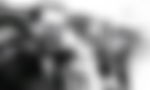 The season of 1959 saw the meteoric rise of Jack Brabham reach his peak, as he won his first Championship, racing with Cooper. He successfully defended his title in 1960, coming back from a DNF and a rather unseemly disqualification in his first and second races respectively.
ADVERTISEMENT
Article continues below this ad
But the subsequent season had something else in store for him. With a massive shake up in the regulations leading to engine capacities being capped at 1.5 L, the four-cylinder Coventry-Cooper engine deployed in his racecar at the time just couldn't cope with the Ferrari's beastly new V6. Podium finishes just eluded Brabham that year.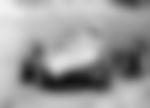 Phil Hill had an amazing season in 1961, getting five podium finishes out of six, and was contesting with his teammate Wolfgang von Trips, before a heart-wrenching crash with Jim Clark at Monza took von Trips out of the running.
The subsequent year, politics took centre stage in the Ferrari team as several staff members quit following a tiff with the legendary Enzo Ferrari. The team just wasn't the same again, and even though he brought home three podium finishes in the first three races, then team manager Eugenio Dragoni lost his faith in the driver. Without a proper support staff, there was only so much that he could do as he stuttered to a 6 place finish.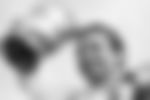 Jim Clark won the 1963 and 1965 seasons driving beautifully in the astonishing Climax V8-powered Lotus. But again, 'progress' became the devil in Lotus's life. With the max engine capacity increased to 3 litres, and Climax exiting from racing, many British teams found themselves in a fix. Lotus started the season with a modified version of their engine from last year, increasing its capacity to 2 litres, but it just couldn't cope with the newer 3-L engines from Ferrari, Ford and Repco (plus constant engine failure didn't help too).
Switching to the BRM engine also did no good to Clark, as he could only finish 3 races out of 9.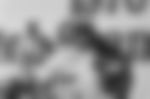 One of the most prolific racers of the 70s, Mario Andretti's seemingly meteoric rise culminated in him winning the Championship from Niki Lauda, whose move to Parmalat Racing from Ferrari paved some way for Andretti to better his 3 placed finish the previous year, racing in the amazing 79 chassis of the Lotus.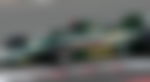 Lotus bettered their design, introducing the new Lotus 80 series. But its performance in the real world was far from what the internal tests indicated, with Andretti deriding the aerodynamics in a report. While the previous 79 helped the team get 15 podiums out of 26, the newer 80 got only one podium, and was abandoned altogether after 3 races.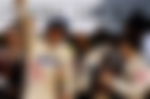 The 1979 Championship was the best yet for Ferrari, with their drivers Scheckter and Villeneuve bagging the first and second position respectively.
But again, as many teams before his own had experienced, bad modifications coupled with rivals bettering their own designs led to giants Ferrari being hilariously outgunned. Last years' T4 chassis was modded heavily, but it became virtually unreliable. Not being able to adjust to the new Michelin tyres worsened the problem, as the season ended with Scheckter retiring and Ferrari ending with their first season out of the podium since 1973. Ferrari have never had a worse finish to date.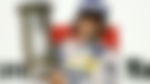 Nelson Piquet signed a contract with Brabham Racing in 1979, and had consistent performances in 1979 and 1980. But the first out of his three World Championships came in 1981, which he won on the final day, pipping Reutemann by one point.
But 1982 proved to be a dark year for Piquet, with him being totally unable to cope with the new turbo engine put forward by BMW. With 9 DNFs, one disqualification and a failure to even qualify for the Detroit GP, this year was truly one to forget for the Brazilian. His dissatisfaction came bursting out a few times in the season, at one time
even throwing punches in the middle of the track to his backmarker Salazar.
But Piquet wasn't one to wallow in grief, as he learnt from his mistakes and came back to win the trophy the following season.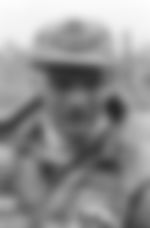 After looking unsettled in his time in the Brabham chassis with Parmalat, then two-time champion Lauda put forward his retirement during the 1979 season to be involved in the business of his chartered airline company, Lauda Air. But racing never left his system, as he ended his retirement to return with McLaren. He took his time to adjust to the new car, coming in 5 and 10 in the 1982 and 1983 seasons. He finally achieved his heart's desire, winning the 1984 championship, pipping his teammate, the great Alain Prost by just half a point.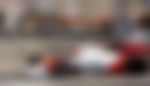 But the subsequent year proved to be his final in racing, as poor results marred his season, with him finishing only 3 races out of 16, one of which he missed due to a wrist injury during practice. Lauda finally retired after this season, and Alain Prost got to lift his first cup.
Damon Hill 1996-Champion, 1997-12 Position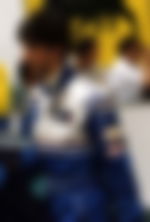 Hill tasted success for the first time in his career when he won the 1996 season, grabbing the pole position in 8 races, at the ripe age of 36.
But due to the team already deciding to go forward with Heinz-Harald Frentzen 1997 onwards, Hill found himself on the fringes. He switched from Williams to Arrows Racing, hoping to emulate his success last year, but could just never match the highs he produced the previous season he finishing winless, and finding himself to be a spectator as his old teammate Jacques Villeneuve trundled past him to the Championship.
And the ones taken away by fate…
Providing feedback will help us make your experience better.
Enjoyed Your Read? Let us know how likely you are to recommend EssentiallySports to your friends!
Jochen Rindt 1970-Champion
ADVERTISEMENT
Article continues below this ad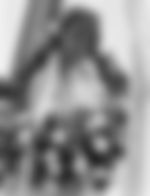 Rindt is the only person in F1 history to get the Championship posthumously, as a brake shaft failure led his Lotus 72 to swerve uncontrollably at Monza. Rindt succumbed to neck injuries sustained in the crash, but his title was already in the bag, forever etching his name in F1 history. A deserved final goodbye.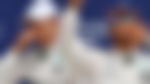 Going through this list, Hamilton should get some sense of relief….as there's certainly worse positions to be in.
ADVERTISEMENT
Article continues below this ad
Are there any other bad finishes in your memory? Comment down below to give your views on this list!