9–7 IN THE THIRD! Bianca Andreescu Stunned by World No. 85 Tamara Zidansek at French Open 2021 Opener in 3 Hours 20 Minutes
Published 05/31/2021, 10:44 AM EDT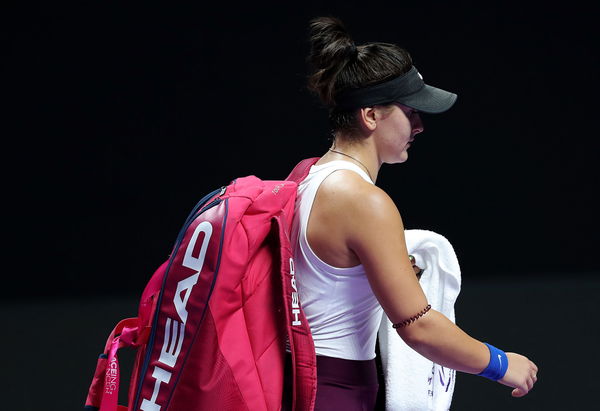 ---
---
World No.7 Bianca Andreescu was stunned by World No.85 Tamara Zidansek in a long and grueling first-round match at French Open 2021. The match ran over three hours in duration as Bianca's short clay court season came to an end. The scorecard read – 7-6(1), 6-7(2), 9-7.
ADVERTISEMENT
Article continues below this ad
Bianca Andreescu wins the first set against Tamara Zidansek at French Open 2021
Bianca got a quick break against Zidansek early on. Early signs showed that Bianca was anticipating the ball well as she led 2-0. Both the players were being aggressive as they exchanged some great rallies. However, Bianca had the killer instinct and broke Zidansek again to lead the opening set 3-0.
ADVERTISEMENT
Article continues below this ad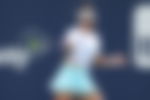 But Zidansek also didn't let go as she continued forward with her attack and broke Andreescu to cut the deficit 3-1. Bianca again had multiple break points, but Zidansek saved them all and later won a 15 shot rally to bring the set to 3-2. The longer rallies were going to Tamara, whose comeback was complete as she led the opening set 4-3.
Zidansek would then take the opening set to 5-4. Serving at 5-4, Bianca gave a few errors and Zidansek saw a set point. But Andreescu did well to negate the threat and eventually took the set into a tiebreaker. Bianca quickly took a 4-0 lead in the tiebreaker. Multiple unforced errors from Zidansek and smart serving from Bianca gave the Canadian the tiebreaker, 7-1, and the set 7-6.
Comeback from Tamara Zidansek
As the first set was close, the start of the second set was also disciplined. Both the players played short points and held their serves at 1-1. However, multiple double faults from Bianca gave Zidansek an opening, and the Canadian lost her serve.
Andreescu then returned Zidansek's serve with venom and took the break back. Continuing the exchange of breaks, Andreescu gave the advantage back to Zidansek as she failed to hold her serve, and the latter led 3-2.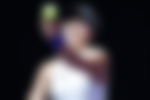 Zidansek increased her lead to 4-2. But then serving at 4-3, she again had to face Andreescu's fierce returns. Bianca brought the set back on serve. At the tense juncture at 5-5, a few bad serves from Andreescu gave Zidansek the break and a chance to serve for the match. But Zidansek's opportunity was thwarted and the second set went into a tiebreaker.
This time Zidansek had stormed to a 4-1 lead in the tiebreaker. Soon she reached 6-2 and hit a strong winner to take the tiebreaker, 7-2, and the set, 7-6.
Marathon third set for Bianca Andreescu
Zidansek was much better on her serve than Bianca. Leading at 2-1, she had lost only one point of her service in the final set and saw three break points, but Bianca saved them. The final set quickly reached 4-4 as Andreescu settled herself.
However, a lapse in concentration from Zidansek gave Bianca three break points at 4-4. Andreescu converted the second one to serve for the match at 5-4. But as her backhand was leaking points and unfortunately she couldn't serve out the match and Zidansek broke her to stay in the match, 5-5.
ADVERTISEMENT
Article continues below this ad
As Zidansek quickly finished her service, Bianca was put in a spot while serving at 5-6. Multiple errors from forehand and backhand from Bianca helped Zidansek see a match point. However, Bianca's serve saved her and the set was leveled at 6-6.
The match extended as both players fought hard. At 7-7, Bianca saw a couple of break points, but couldn't convert as Zidansek led 8-7. As Bianca was tired her serve dropped and quickly Zidansek saw two match points she converted them to advance ahead.
ADVERTISEMENT
Article continues below this ad