"A Good Sense of Trust": Roger Federer Opens up on His Partnership With Agent, Tony Godsick
Published 01/15/2021, 8:21 AM EST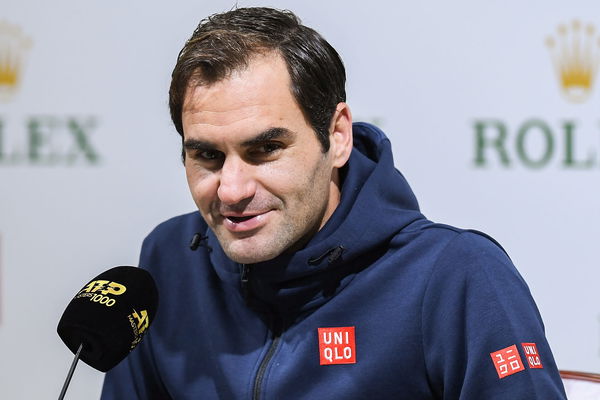 ---
---
20-time Grand Slam champ Roger Federer has a very closely knit team. His agent, Tony Godsick, has been with him for over 15 years, overseeing his growth as a player and a businessman. Federer and Godsick also have a few ventures together and have great trust between them.
ADVERTISEMENT
Article continues below this ad
It's all but obvious that Roger appreciates the job that Godsick does for him. Considering that Federer is one of the most valuable sports entities in the world, Tony Godsick is certainly a more than decent agent.
"Tony and I have been working together for more than 15 years. We have developed a good sense of trust to make sure we are aligned with the same goals." Federer said.
ADVERTISEMENT
Article continues below this ad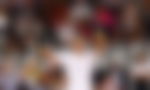 Godsick is the one who projected Federer as a global superstar as he brought in various sponsorship deals for Federer. All this made Federer a bran, and one of the richest athletes in history.
"It's not about him and it's not just about me. We have grown together. He understood how important the home market was for me, and it ended up being a great place for him to do business and also learn about who I am and where I love to live."
All these business advancements from Godsick made Federer the highest-earning athlete in 2020. Federer earned $100 million from endorsements alone.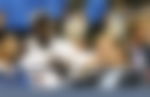 Tony Godsick on working with Roger Federer
Godsick has spoken highly of Federer in the past. He recognizes Federer's great and charismatic persona, which gives a lot of value to his collaborations with different companies around the globe.
"Roger is an extraordinary human being as it relates to relationships. Not many people are as engaging and charismatic as he is. He makes it fun." 
Tony Godsick's huge reputation in the tennis tour and his venture with Federer
Tony holds a huge reputation in the tennis world. Even Rafael Nadal's agent Carlos Costa has a huge admiration for Tony Godsick.
ADVERTISEMENT
Article continues below this ad
 "I believe that there are two types of agents in our industry: those who think small and those who think big. Tony is one of those who thinks big and will never accept a 'no' for an answer."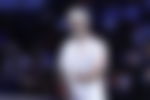 Godsick, together with Federer, formed a firm called 'TEAM8'. It is a management firm that has now grown to handle heavyweights such as Alexander Zverev, Juan Martin del Potro, and teenage sensation Coco Gauff.
ADVERTISEMENT
Article continues below this ad