"A Great Person": Novak Djokovic's Brother Reveals Idolizing Rafael Nadal
Published 04/10/2021, 5:30 PM EDT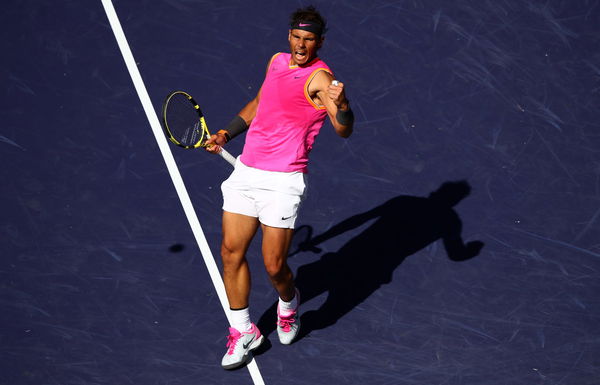 ---
---
Djordje Djokovic, youngest of the three Djokovic siblings, has opened up on his admiration for Rafael Nadal. Though not nearly as accomplished a player as Novak Djokovic, 25-year-old Djordje has flirted with tennis, having a win/loss ratio of 11-15 across ITF, ATP, and Davis Cup matches.
ADVERTISEMENT
Article continues below this ad
He reached a career-high ATP singles ranking of 1463 on September 9, 2013.
Djordje Djokovic reveals his brother Novak Djokovic introduced him to Rafael Nadal in Monte Carlo in 2006
ADVERTISEMENT
Article continues below this ad
Appearing on a podcast, Djordje said though he doesn't keep in touch with his brother's Big-3 rivals Roger Federer and Rafael Nadal, the Spaniard is definitely the one he grew up admiring.
He recalled being introduced to his idol by Novak at Monte Carlo in 2006.
Djordje said he was once sitting in the players' lounge in the French principality when Nadal walked in.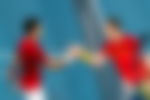 He added that he used to wear similar "sleeveless shirts and long shorts" just like his idol back then.
"There was a pinball machine around: both of us were not very good with English at that time, but he asked me to play," Djordje said, adding that he did oblige.
Novak Djokovic's brother says he beat Rafael Nadal in a pinball game
Novak's brother said he won the pinball contest and got a tight, congratulatory hug from the 20-time Grand Slam champion.
"…he kicked the machine (laughs) but he hugged me afterwards", the 25-year-old said, adding, "From that point on, we chat every time we run into each other."
He said memories of his first meeting with the superstar Spaniard have stayed with him, and the way he made him comfortable in his presence spoke volumes about the person that he is.
"It's a wonderful trait to have, to behave like he does, Rafa really is a great person," said Djordje, who is also the tournament director of Serbia Open, a calendar event that takes place in Belgrade.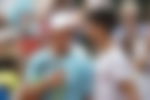 While he may have a soft heart for Nadal, he does take a lot of pride in the continuing exploits of his elder brother.
ADVERTISEMENT
Article continues below this ad
Novak braved an abdominal muscle tear to clinch an unprecedented ninth Australian Open title this year, equaling Martina Navratilova's record of winning the highest number of Major titles at a singles event and taking career haul to 18.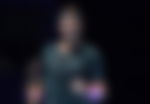 ADVERTISEMENT
Article continues below this ad
He also broke Roger Federer's record of staying No.1 for 310 consecutive weeks and threw a lavish party at his Belgrade restaurant to celebrate the feat.