"A Historic Stroke of Luck for Switzerland" – Roger Federer Honored With 100-Part Series at National Museum
Published 07/21/2020, 12:52 PM EDT

Follow Us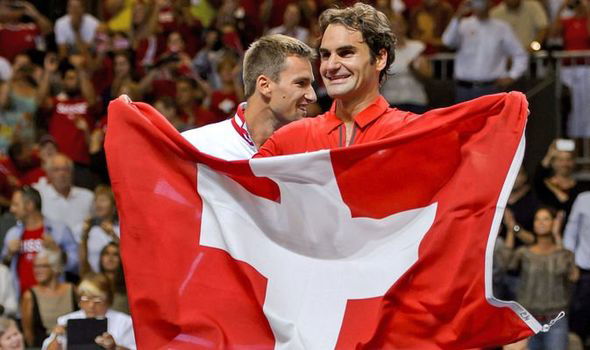 It is always an honor to represent and lead your country to glory. Roger Federer has carved his way and brought Switzerland to the forefront of tennis with his exploits. His impact on the country has been immense.
Switzerland had problems after the end of the Cold War. Since then, it has been on a steady rise. Its economy has boosted and the country has become an attractive tourist destination. So, the Swiss National Museum collaborated with historian Benedikt Meyer to compile a 100-part chronicle of Switzerland. And etched in the proud history of Switzerland, is Roger Federer's name. He is the last chapter in the chronicle.
ADVERTISEMENT
Article continues below this ad
Benedikt straight away described Federer as a king. He called Federer 'a historic stroke of luck' for Switzerland and even recalled Federer's historic victory over Sampras. Everyone would agree that match against Sampras was one of the defining moments of Federer's career.
"Roger Federer was a historic stroke of luck for Switzerland. Federer's victory over Pete Sampras, the world's longest number 1, in Wimbledon in 2001 was a victory for the history books."
Note: Benedikt Meyer's blog was translated from German using Google Translate.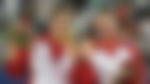 ADVERTISEMENT
Article continues below this ad
Roger Federer in Olympics and Davis Cup for Switzerland
Already a metaphorical flag-bearer for his country in tennis, he had the honor of doing the same at the Olympics. He led the Swiss tennis team in the 2004 and 2008 Olympics, winning two medals for Switzerland. He won a Gold Medal in doubles, along side Stan Wawrinka in 2008, followed by a Silver Medal in singles in 2012. As if that wasn't enough, Federer also has won a Davis Cup for his country.
ADVERTISEMENT
Article continues below this ad
"Roger Federer – and if not him, then Stan Wawrinka – made it all forget. The tennis players single-handedly brought the country to the front pages of the world with good news."
Roger Federer is not just a star in Switzerland but all over the world. He has numerous records and has been an icon of the sport for years. Right now, the 20-time Grand Slam champ is recovering from a knee surgery and will make a comeback in 2021.