A Long List of Cars and Bikes Owned by Ferrari F1 Driver Sebastian Vettel
Published 11/24/2019, 9:10 AM EST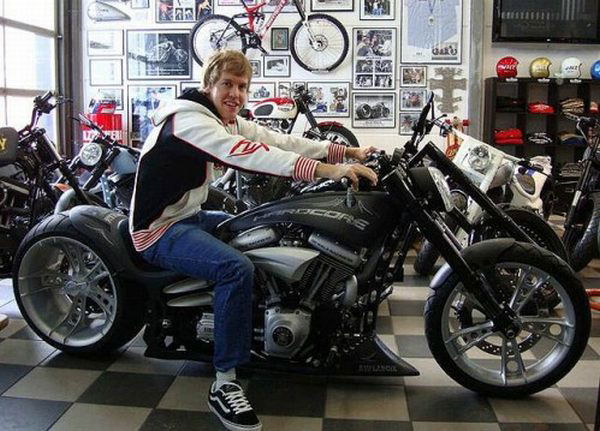 ---
---
Every Formula One driver would obviously be a supercar aficionado and own quite a collection. Lewis Hamilton is one such driver and he has quite the bevy of beautiful cars. Similarly, Sebastian Vettel also has quite an impressive car and bike collection.
ADVERTISEMENT
Article continues below this ad
Suzuki T 500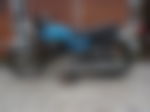 ADVERTISEMENT
Article continues below this ad
The German driver owns a classic Suzuki T series bikes which has an engine capacity ranging between 90-500cc. It is a piston ported air-cooled 2 stroke twin cylinder engine. The 250cc and above models were fitted with twin leading shoe drum brakes and after 1975 disc front brakes were introduced in the bikes
Kawasaki H2 750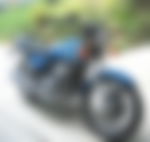 The H2 750 was introduced in 1972 and Kawasaki boasted that the bike was "so quick it demands the razor-sharp reactions of an experienced rider." In fact, early comparisons pitted it against the likes of the Ducati 750, Harley Davidson and Kawasaki Z1.
It possesses a 748cc air-cooled two-stroke engine along with 55KW power. It has a large displacement with less aggressive porting and ignition timing. The maximum speed in this bike could reach up to thrilling 190 km/h
No bike was worthy of being compared to this one in all its specifications. Once again, this model became vintage as its production stopped in the year 1975. However, Sebastian Vettel had to have it, and to this day, he is often seen riding it.
Suzuki GSX R750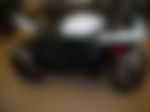 Moving to the sportier side of things, the Suzuki GSX 750 is another beast owned by the Ferrari driver. He feels that motorcycles are truly unbeatable and hence keeps adding to his incredible collection, all the more. Vettel bought this amazing sports bike because of his adventurous attitude and love for bikes.
KTM 390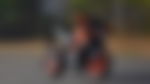 The KTM 390 is another modern sports racing bike which has advanced technology and solid build quality with a powerful engine. The 390 has a fuel tank capacity of around 10 liters and can reach a top speed of 140km/h.
Seeing Vettel's love for a sports bike, it was very sure that he would catch hold of this beauty. The bike's weight is 170 Kg and we can imagine only a strong built person like Vettel can handle it to its best and therefore he is seen often riding on his sports bike around the city
BMW R Nine T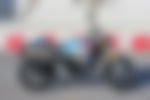 The BMW R Nine is a classic bike produced by BMW Motorrad in 2014. It has a sturdy 1170cc air-cooled flat-twin engine with Power of 96.G hp @7610 rpm. It has a front telescopic fork suspension while rear Paralever suspension. The bike also has a fuel tank capacity of 18L and reaches up to 230km/h.
Sebastian Vettel once stated- "You can stop wherever you want, get off, even in town. That's where the motorcycle is really unbeatable
Ferrari F40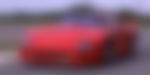 Moving to the 4-wheel section, Sebastian Vettel bagged himself an F40 in 2015. The car was previously owned by Italian opera singing legend Luciano Pavarotti – and it is believed to be worth up to £2 million.
Only 1,311 of the classic car were made, which was constructed to celebrate the 40th anniversary of the Italian firm.
Ferrari California T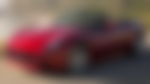 In the same year that he bought the F40, Vettel also purchase a Ferrari California T. The model is an updated version from the previous California, with a new turbocharged engine.
Worth almost £150,000, Vettel's deep red car has been seen joining him at Ferrari's base at Maranello. The champ is also reported to have bought one of the car's for his dad Norbert.
Mercedes Benz SL-65 AMG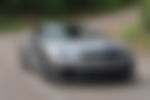 Vettel was given this car as gift after winning his first world championship at the Abu Dhabi GP in 2010.
Painted all black, with a menacing black metal grill, the car was a kingly gift handed to him by the race organisers for winning the inaugural Grand Prix.
Worth around £250,000, the 661bhp car with a top speed of 198mph is likely to be the only Mercedes the German is going to drive anytime soon.
MINI Countryman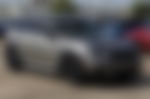 The Mini Countryman is the first subcompact crossover SUV to be launched by MINI in 2010. This car is 5 door crossover with a 1.6L turbocharged engine with 6-speed manual as well automatic transmission
ADVERTISEMENT
Article continues below this ad
Vettel caught hold of this gorgeous car in the very year it was launched, it was unveiled in 2010 at Geneva Motor show. He owns a dashing black color of MINI Countryman which further adds to its charm and hero is often seen driving it.
Infiniti FX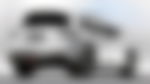 ADVERTISEMENT
Article continues below this ad
During Vettel's Red Bull days, Infiniti rolled out the Infiniti FX Vettel edition. Only 150 limited edition cars were launched by Infiniti to celebrate the champion's Double World Championship title in the year 2011. It is said to be very spacious and wide, hence feels like a monster as people say.
The FX Vettel is powered by a naturally-aspirated 420PS 5.0-liter V8 engine and an acceleration time from zero to 100 km/h of 5.6 seconds.
Enjoyed reading this article? Download our exclusive app to get 24x7 coverage, latest memes and social media banter. Click here to download.