A Look at the Most Popular and Impactful Team Compositions in Genshin Impact as miHoYo Drops Teaser for Yoimiya
Published 08/04/2021, 2:35 PM EDT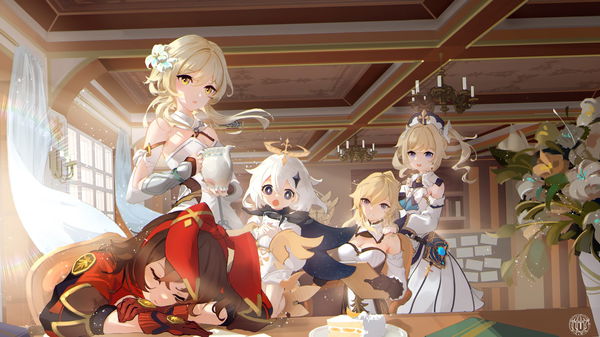 ---
---
Ayaka has been a hot topic in the community since her release. Many players were desperately waiting for her since the beta version of Genshin Impact and were not disappointed. She can deal tremendous damage to opponents, making her an ideal choice.
ADVERTISEMENT
Article continues below this ad
Currently, players are having a dispute about whether Yoimiya is worth everyone's investment. Besides that, miHoYo recently released Yoimiya's trailer, and she attracted a lot of players because of her charm. Now players are wondering what are the best team compositions in the game and which one is best for Yoimiya.
ADVERTISEMENT
Article continues below this ad
Best Team Compositions in Genshin Impact
Ayaka Freeze comp
The major reason behind Ayaka's popularity is her unlimited Cryo damage. Unlike many other characters, she can deal huge Cryo damage to opponents with no cooldown. After sprinting, Ayaka's normal attack is converted to Cryo, and this helps you to trigger several elemental reactions.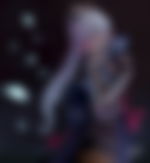 Out of all other elemental reactions, the best splendid reaction is Frozen. Especially with the four-piece Blizzard Strayer Artifact set, you can get an additional CRIT Rate which is important to unleash a character's full potential. The four-piece set bonus states," When a character attacks an opponent affected by Cryo, their CRIT Rate increases by 20%. If the opponent is Frozen, the character gets an additional 20% increase CRIT Rate."
Therefore, with Ayaka, you should always run a Hydro character to get the additional 40% CRIT Rate. The best Hydro characters that can synchronize with Ayaka are Barbara, Mona, and Xingqiu. Other than that, you can also try to go with Cryo resonance to get an additional 15% CRIT Rate.
Eula- Best Physical damage dealer
Undoubtedly, Eula earns the title of the best physical damage dealer in the game. She deals massive physical damage to opponents both from her normal and elemental burst. If you invest in Eula's burst, dealing more than 150k damage won't be an arduous task.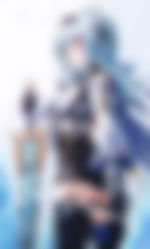 The only problem with Eula is her high energy cost, which is 80. Therefore, it's recommended to run a Cryo battery with Eula to get her burst quickly. The best character would be Diona, as she can provide great heal and shield.
You should also place an Electro character in your team to trigger Super-Conduct to reduce enemy physical resistance by 50%. The best character to suit Eula's performance is Fischl, as she can trigger Super-Conduct continuously.
ADVERTISEMENT
Article continues below this ad
Yoimiya- Next Ganyu in Genshin Impact
miHoYo has developed Yoimiya's kit as a mixture of Ganyu and Hu Tao. Ganyu and Hu Tao are both the strongest damage dealers currently in the game and can eliminate their enemies in seconds. Yoimiya belongs to the Pyro element, and she is destined to be one of the great damage dealers.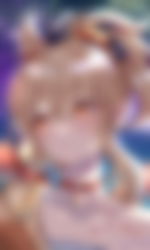 Yoimiya's elemental skill can deal continuous Pyro damage just like Hu Tao. In her elemental skill, she converts all her normal attacks to Pyro. Therefore, the best characters to go with her would be Rosaria and Xingqiu, as they can trigger Melt and Vaporize. Melt and Vaporize deal the highest damage as compared to other elemental reactions.
ADVERTISEMENT
Article continues below this ad
Watch this story: Ten Mightiest Weapons of Genshin Impact
Trending Stories