"A Lot Of People Don't Understand Designers"- Serena Williams
Published 02/29/2020, 2:06 PM EST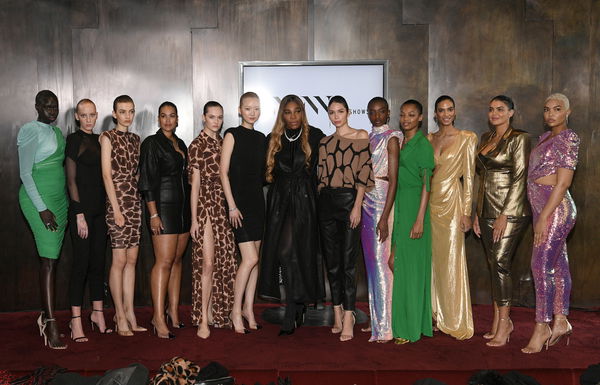 ---
---
American legend Serena Williams has a personality and celebrity status that goes beyond the sport. That's the reason why she is loved and admired by non-tennis watching fans as well.
ADVERTISEMENT
Article continues below this ad
A primary reason for that is her foray into multiple avenues. One of these is fashion. In fact, Serena has quite a portfolio when it comes to fashion with her designs being featured at the New York fashion week.
Well, Serena revealed something pretty interesting about her fashion collection that was displayed at this year's New York Fashion Week. Let's hear it from Serena herself, revealing her inspiration and sense for fashion.
ADVERTISEMENT
Article continues below this ad
What Did Serena Williams Say? 
Serena revealed that the inspiration behind her latest fashion collection comes from Africa –
"I was thinking of some of my favourite places to travel, which ultimately when I thought about it, was Africa."
ADVERTISEMENT
Article continues below this ad

That's where I got the giraffe print from. And then also the vegan leather because I feel like a lot of things are being killed and we're not saving the earth. We can all just do one small thing and help out so that was also a lot of our inspiration."
Know More – Serena Williams' Daughter Olympia – All You Need To Know About Serena's Motherhood
ADVERTISEMENT
Article continues below this ad
Serena revealed that the design also came from a desire to be different –
I just wanted to do something different and September was more runway. And this was about the designer. A lot of people don't understand designers and what we think about, but I wanted people to know where I came from. I've actually been designing for years and went to school for it.
How did Serena come to the decision? 
Serena went on to say that it was not just a decision taken in the snap of a finger. It was a well thought out decision by her.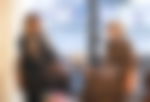 Know More – WATCH: Serena Williams Releases Heartwarming Video For Kobe Bryant
"It's not just something I upped and was like, "Oh, I want to design". It's like, "No, I actually studied it," and so I think it's really important." Williams said she also wanted a more intimate setting for the show.
"It was very few celebrities here, just some of my closest friends. I wanted to focus on the media because they have helped the brand out a lot and also I wanted them to feel special. This is about them, not necessarily the pizazz and all the lights and the cameras."
Have you seen Serena's latest fashion collection yet?