The US Open is going forward as per schedule as it was announced. Tennis has been out for three months now so every fan must be craving for it to return. But dark clouds are again surrounding the US Open as the pandemic situation has worsened over the week.
Former Doubles World no.4, Vasek Pospisil has given his thoughts regarding the US Open. He seems to be less confident about the tournament. Pospisil also has questions regarding the rules and arrangements made to counter the virus scare.
"I think the chances of holding the US Open are lower today than they were a week ago," There are still a lot of unanswered questions before the game resumes. I think a lot of players are hesitant to participate because of all the uncertainty," Pospisil said.
The pandemic isn't slowing down in the US so it might prove to be a huge risk for players to take part.
"I think the chances of holding the US Open are lower" – Vasek Pospisil
As the season resumes, ranking points also become important. It's a very strange situation for the tournament organizers and the players. If a player skips the US Open it would harm the ranking of the player. He/she will be forced to play it causing the players to take a risk on their body. But if ranking points are removed from the tournament, players would easily withdraw from the tournament causing the tournament to lose important bankable assets. And this does concern Pospisil and so he wants the player discussion to sort out all the doubts.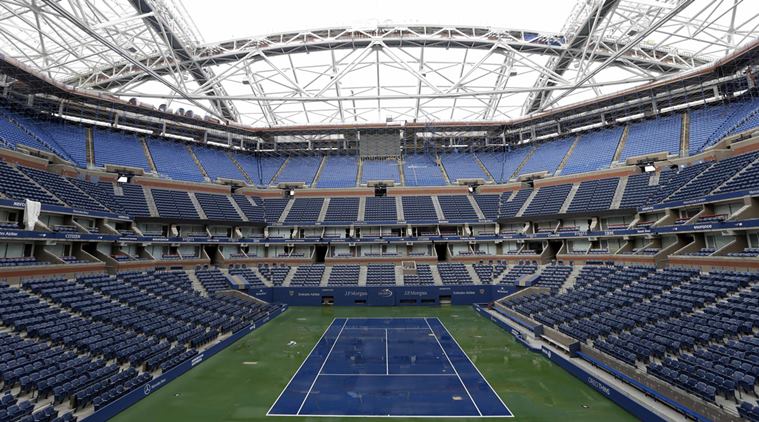 Read More: "He Was Hesitating" – Toni Nadal Doubts Rafael Nadal's Participation at the US Open
"The problem is that if the standings resume with the U.S. Open, players will be forced to go because it will greatly damage their ranking if they give it up. If the tournament is played without any impact in the rankings, I predict that there will be many players who will pass their turn. I think the players should have a say in this." said the Canadian.
Note: All the quotes are translations from French
There is a sense of fear around the US Open creeping in. Players would need more surety of their safety and the situation in the US has to change for the better. The whole US circuit of the resuming season is at risk of losing some of the big names in world tennis.