A New Call of Duty Warzone Report Indicates Great News for 2019 Modern Warfare Fans
Published 06/20/2021, 10:09 AM EDT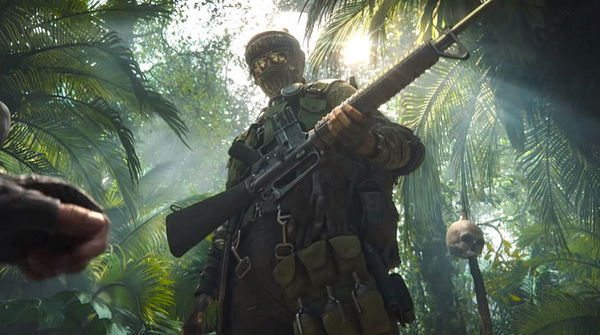 ---
---
There are two types of hardcore Call of Duty fans out there; those who prefer 2019's Modern Warfare and those who like the 2020's Black Ops Cold War. If you are among the former faction, there is some great news in store for you. A brand new Call of Duty Warzone map is under development is going to be built using the Modern Warfare engine.
ADVERTISEMENT
Article continues below this ad
In other words, the next Warzone map will feel much similar to Modern Warfare and will be huge in size.
ADVERTISEMENT
Article continues below this ad
Difference between Call of Duty Modern Warfare and Black Ops Cold War
As you may already know, Modern Warfare and Black Ops Cold War play noticeably differently. Modern Warfare is slow and deliberate while on the other hand, Black Ops Cold War is fast-paced and much less grounded in realism.
Call of Duty: Black Ops Cold War takes a softer approach with shadow texture, generalized approach for outfits, and models standing straight. On the other hand, Modern Warfare seems to be more realistic with textures and outfits.
Where the 2019 title was a punchy thrill ride, Black Ops wants the players to immerse themselves. The difference isn't only because of the engine, but it certainly is a contributor.
Well, unfortunately, as reported by Comicbook, the report does not convey much about the topic. But note that the Call of Duty 2021 (reported to be named Call of Duty: Vanguard) and Warzone will share the same technology, unlike the Black Ops Cold War and Warzone.
ADVERTISEMENT
Article continues below this ad
READ MORE: Combine E3 2021 Promotion and Amazon Prime Day to Avail Low Prices on Resident Evil Village, Cyberpunk 2077, and Ghost of Tsushima None of this has been officially confirmed by the studio as of now and should be taken with a grain of salt. Activision and Co. do not usually react or comment on any leaks or reports whether they are from insiders or unofficial variety. We do not expect this to change but if it does, we'll update the story accordingly.
ADVERTISEMENT
Article continues below this ad
Watch This Story: Biggest Xbox and Nintendo announcements from E3 2021