A New Indiana Jones Title is in the Works at Bethesda
Published 01/13/2021, 6:23 AM EST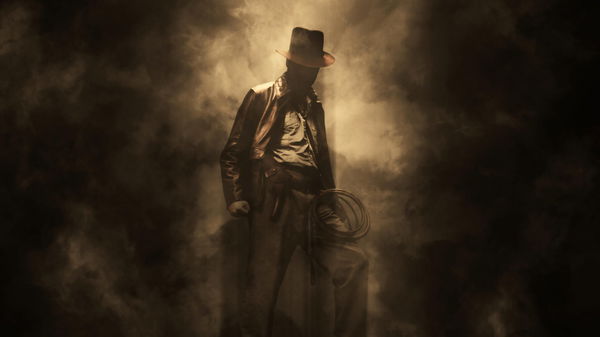 ---
---
Grab your fedora and your whips, folks. Our favorite history teacher is here to take us on yet another adventure. Bethesda recently announced that it has been sitting on a bit of exciting news for a while. The house that brought us Wolfenstein and the Elder Scrolls and Fallout series is currently working on a new Indiana Jones title!
ADVERTISEMENT
Article continues below this ad
The devs announced that they have been working on this project in collaboration with Lucasfilm Games. Todd Howard of Bethesda will take on the role of the Executive Producer for this game. According to the announcement, the game will have an original storyline and won't be an adaptation of the movies or comic books.
"A new Indiana Jones game with an original story is in development from our studio, @MachineGames , and will be executive produced by Todd Howard, in collaboration with @LucasfilmGames. It'll be some time before we have more to reveal, but we're very excited to share today's news!"
ADVERTISEMENT
Article continues below this ad
Further reading: Call of Duty League 2020 Champions Dallas Empire's Coach Calls OpTic Gaming Out for 'Disrespectful' Content
Along with this, they have also revealed a small teaser for the upcoming title. The teaser is sure to trigger nostalgia among fans of our favorite archaeologist. It contains a slower version of the iconic Indiana Jones theme music, which gave us literal goosebumps.
Bethesda has lined up quite a roster of upcoming titles, including Indiana Jones
All eyes are on Bethesda this year as the gaming community awaits the release of the unique action-adventure title, Deathloop. Recently, Harvey Smith of Arkane Studios Austin, which is a subsidiary of Bethesda, revealed that the studio is working on another unannounced title.
ADVERTISEMENT
Article continues below this ad
However, the company grabbed the attention of fans all across the world with its surprise announcement. The official website for the company has this to say about the upcoming title:
"The standalone adventure starring the legendary archaeologist will tell a wholly original tale set at the height of the career of the famed adventurer."
The Executive Producer for the game, Todd Howard, has been an Indiana Jones fan forever. Pete Hines, SVP of Global Marketing, says, "(Todd) has been trying for over a decade to make this game… He's beyond excited to work with the award-winning MachineGames team, a perfect fit for Indy."
ADVERTISEMENT
Article continues below this ad
It has been quite a while since we saw Indy on the screen. The last time we met him was in 'The Kingdom of the Crystal Skull'. It goes beyond saying that the hype surrounding this game will be huge. After all, this is Dr. Henry Walton Jones Jr. we are talking about!