"A US Open Is a US Open": Stefanos Tsitsipas Dismisses Asterisk Talk For 2020 Champion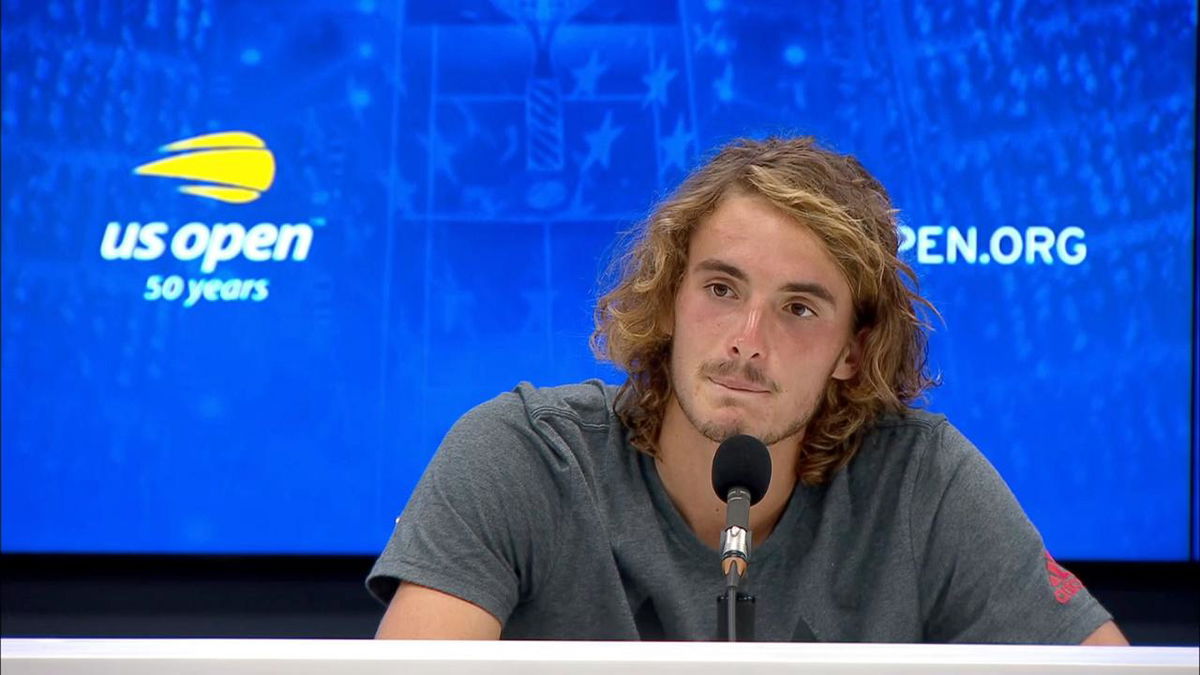 Fans and tennis players will be delighted with the season's restart. The Western & Southern Open also known as Cincinnati Open has begun and following that will be the US Open. But with the pandemic, many players have decided not to participate in the tournaments in the US. So many have deemed these tournaments as less competitive and that there will be an asterisk mark on the winner's name. World No.6 Stefanos Tsitsipas is against this notion. He is in New York preparing for the US Open and reiterated the importance of a Grand Slam.
"It's not going to take away anything" – Stefanos Tsitsipas
Defending champion and World No.2 Rafael Nadal decided against participating in the US Open. Roger Federer had a knee surgery that ruled him out of 2020. Former champion at the Flushing Meadows Stan Wawrinka also decided not to travel to the US. Because of these exclusions, people have undermined this year's US Open.
But Tsitsipas wasn't having any of this. In a recent interview with Tennis Majors, Tsitsipas emphasized the value of the US Open. Whether players come or not a Grand Slam is the highest stage in tennis and so it shouldn't be disregarded.
"A US Open is a US Open. It's not going to take away anything. Of course, there's a pandemic, but it doesn't stop the players from coming. If the players are too scared to come, well there has been an announcement that clarifies that the environment and conditions are safe for them to come and play, I don't see any problem there." Tsitsipas said
Read More: Stefanos Tsitsipas Feels His Chances "Are Going Up" at the US Open Without Rafael Nadal and Roger Federer
The draw for the US Open makes Novak Djokovic a heavy favorite. We have seen in the past years that only Nadal and Federer have challenged and won Grand Slams along with Djokovic. But with the added belief of an increased chance of winning the US Open, the next-gen could finally step up and challenge for the US Open and the future slams.