A Year of Call of Duty: Warzone- 5 Changes Activision Needs to Make to Ensure the Game's Longevity
Published 03/11/2021, 8:11 AM EST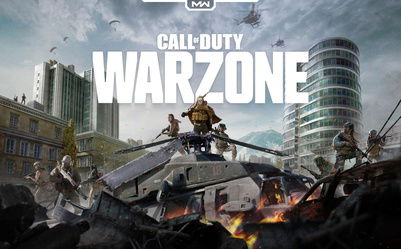 ---
---
Call of Duty: Warzone was arguably one of the most successful titles of 2020, if not 'the' most successful. Activision's second attempt to enter the battle-royale genre, following the not-so-successful run of Blackout, turned out to be an instant hit. It has now been exactly one year since Warzone came out and even though the game's player base has been constantly growing, there is still room for improvement.
ADVERTISEMENT
Article continues below this ad
No game is perfect and it is the same with Warzone as well. While it manages to deliver a fast-paced FPS experience which is very different from PUBG, Fortnite, and Apex Legends, there are still a lot of areas where the game needs improvement. Let's try to break down some of the most glaring issues the game has that need to be fixed ASAP if the game is to survive for more than a year.
Cheating/ Hacking Issue in Call of Duty: Warzone
ADVERTISEMENT
Article continues below this ad
Within a few months of the launch, Warzone was plagued with hackers. It came to a point where no match was free of hackers and at least one was found in every match. Many popular streamers voiced their concerns about this but this did not stop the hackers from ruining the experience for everyone.
To tackle this, Activision had 'ban waves' where they banned multiple suspicious at various intervals over the past year. They also reportedly shut down a cheat-selling website in a bid to stop the hackers. But amidst all this, there was still no report of an anti-cheat software that was being used to keep the hackers at bay. Activision addressed this by saying they are constantly monitoring the issue with their internal team and software but the details are still unclear.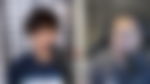 Obviously, the problem still persists as players still find hackers every now and then. Even games like Fortnite, Apex Legends, and others are not free of hackers, but the number of cheaters in Warzone is just too high. This is the single biggest issue that Activision needs to focus on before moving on to other problems.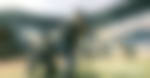 Balanced weapons
Every new season of warzone introduces new weapons to the game. If not new weapons, every update has some tweaks to the existing weapon-pool. More often than not, these new weapons quickly become the new metas in the game which completely disrupts the balance. This happened on multiple occasions during different seasons where we saw the Mac-10, FARA, AK-74, and other weapons that either had a very low TTK or practically zero recoil. The issue here is not the introduction of new weapons but the fact that it completely disrupts the style of play that different players have. The weapon combination choices change drastically and the players are forced to adapt to the latest changes.
Additionally, with the integration of Black Ops Cold War into Warzone, the game's weapon pool was even more broken. It took Activision quite some time to bring the balance back but clearly, there is still more work to be done.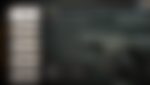 New map/maps and/or bigger changes to the existing map/maps
The current battle-royale maps are everyone's favorite 'Verdansk' and 'Rebirth Island'. Rebirth Island is pretty much the same over the last few months but Verdansk has received some major upgrades. From adding subway stations to a moving train, there is a lot to explore in Verdansk. However, that is not enough. Competitors like Apex Legends and PUBG have at least 3 maps each which definitely keeps the game interesting.  Fortnite is an exception here considering it has stuck to its one map, but the topography has drastically changed with every new chapter and season. Verdansk is surely fun, but the time has come to make some real changes that not only give players a different location but also a unique experience as well. The rumors of the upcoming 'Nuke Event' surely seem strong and will hopefully change Verdansk forever! (Or destroy it forever, who knows?)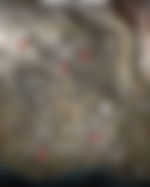 Adding a gun-range to the game
Warzone allows players to create their own weapon loadouts. Here's where the players can play soldier and customize the weapons according to their playstyle. However, it is only possible to test the build once an actual match starts and not otherwise. This is where the need for a gun-range comes in. Adding a gun-range where players can test all their weapons with different attachments to find the perfect loadout for them would be an absolute dream. Not only will this improve the game's experience but will also allow players to test different weapon combinations. Eventually, this will also help Activision figure out which weapons require nerfs or buffs more effectively.
ADVERTISEMENT
Article continues below this ad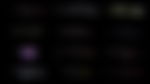 Smaller update sizes for Call of Duty: Warzone
This has been yet another prominent issue with Warzone. The base game itself is more than 100GB. However, even the smallest update goes up to around 30GB+. Additionally, with the integration of Modern Warfare and Black Ops Cold War, the update size just increases even further. There is no proper solution to this considering it all depends on the developer and there is also no knowing how Activision. The good thing is that the game now allows you to delete certain content you don't want, but even that is not enough sometimes. Hopefully, Activision will have a solution for this in the near future.
ADVERTISEMENT
Article continues below this ad
All said and done, Warzone is a great game overall. Regular players, pros, and streamers love it and it is definitely something that will last for a long time. Activision just needs to double down on certain aspects, especially the hacking problem, and they will definitely find the public response turn in their favor. The future of Call of Duty: Warzone looks bright and hopefully, the developers will make the necessary changes to ensure its longevity.