Aaron Rodgers, Who Struggled to Find the Perfect Coach Pairing in a Long Career, Praises the Man Arguably Behind Tom Brady's Unparalleled Success for 20 Years
Published 09/28/2022, 9:30 AM EDT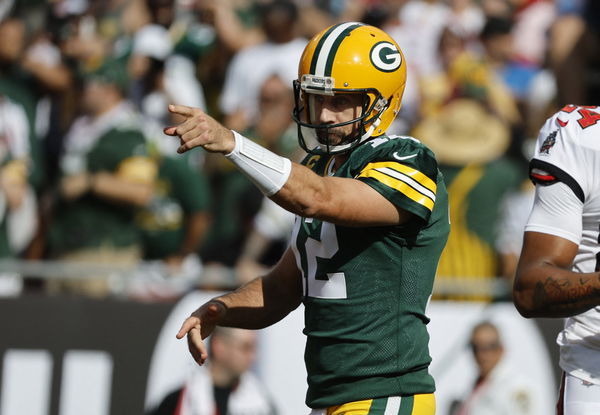 Aaron Rodgers is a veteran, in all aspects of the game. At 38 years of age, he's in his 17th season now with the Green Bay Packers. And throughout his career, he has seen a lot, both in terms of players, teams, and coaches. Recently, the athlete talked about who he thinks the best coach is. The name that escaped his lips is Bill Belichick, the brainchild behind the New England Patriots and their star QB Tom Brady's rocket ship career.
ADVERTISEMENT
Article continues below this ad
Earlier this week, the New England Patriots head coach had words of praise for Rodgers, on the Greg Hill Show. He says Rodgers is good at "Pretty much everything. He's very smart. A very good athlete,"
ADVERTISEMENT
Article continues below this ad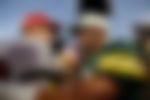 "He's got very good quickness and the ability to avoid and escape guys in the pocket to extend plays. Really no weaknesses with the player at all. Tremendous amount of experience in game situation management. He's as good as there is. Glad he's in the NFC and haven't had to face him more than we had because he's always been a problem." The Packers' QB added.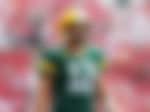 Although Belichick seems to relish not facing Rodgers often, he does have the better record (2-1) against the star QB and the Packers.
Packer's Aaron Rodgers calls Patriots' Bill Belichick the best coach in the NFL
In this week's segment of The Pat McAfee Show, A-Rod goes on about why he thinks the Patriots' HC is the best in the game.
ADVERTISEMENT
Article continues below this ad
"[Bill Belichick] is a legend, a living legend, and he's been ahead of the game for a long time," Rodgers said. "He makes incredible in-game adjustments, halftime adjustments, third-quarter adjustments, fourth-quarter adjustments, whatever it takes." Rodgers continues. "They're always mixing up; there's different fronts. He's added an extensive zero blitz scheme to the repertoire, but he's a fantastic coach, and you never know exactly what you're going to get, but you have to be ready for it."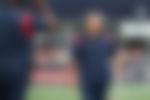 Rodgers first faced Belichick's Patriots in 2006, when he replaced the then Packers' starting QB, Brett Favre. And including the 2 starts after that, Rodgers has managed to rack up 52/93 for 659 yards, with 4 touchdown throws, and an impressive 0 interceptions.
ADVERTISEMENT
Article continues below this ad
Watch This Story: Paige Spiranac, who can't figure out "Enigma" Aaron Rodgers, says his off-season antics were simply a defense mechanism
As the two teams prepare to face each other once again this Sunday, fans will be excited to see if Belichick pulls another trick from under his sleeve. Or will the experienced Rodgers read through the Patriots' defensive tactics, and finally get on level terms with Belichick? An exciting game awaits the entire NFL community.
Edited By: Gurjyot Singh Dadial