"I had to Abort that Lap" – Daniel Ricciardo
Published 07/28/2018, 3:30 PM EDT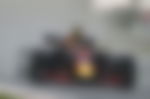 ---
---
Red Bull driver Daniel Ricciardo believes that bad luck led to his untimely exit from Q2 in Hungary. The Australian hoped to challenge Mercedes and Ferrari at the front at a track where Red Bull excel.
ADVERTISEMENT
Article continues below this ad
Sadly, he will line up 12th after falling afoul of the weather and a rotating Lance Stroll. He had a torrid qualifying, narrowly squeaking through Q1. Ricciardo ran out of luck in Q2 when the yellow flags were waved when Stroll spun. Later on, the weather worsened eliminating any chance to improve.
According to the 29-year old,  when the rain came, the first car on track had the best conditions. After that, it got progressively worse and worse. Then Stroll spun in front of him, forcing him to abort that lap. By the next lap it was clear that full wets were needed.
ADVERTISEMENT
Article continues below this ad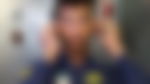 Although he barely made it into Q2, he and the team gambled on softs on a drying track. In hindsight it would have been better on the ultra and just be safe.
ADVERTISEMENT
Article continues below this ad
He said, "We did have a soft to use for Q1 in dry conditions. It was in the plan, but if it wasn't against the plan then it was closer than we wanted it to be."
Meanwhile, pole man Lewis Hamilton sympathised with Ricciardo's frustrations regarding Saturday's qualifying. This was because the changeable weather conditions could have caught out anyone.
"It could've gone wrong for all of us," Hamilton said. "I don't know what their scenario was, if it was done due to timing. I think our team did an exceptional job today, they brought their A-game in these conditions.
ADVERTISEMENT
Article continues below this ad
"I guess that's why you hear Bono's voice afterwards, because it was so nerve-wracking for them. They're always trying to do their best, all the teams are."