"Absence of Advertisements, Whites, Virgin Grass" – Novak Djokovic Expresses His Fascination for Wimbledon Championships
Published 06/29/2021, 7:39 AM EDT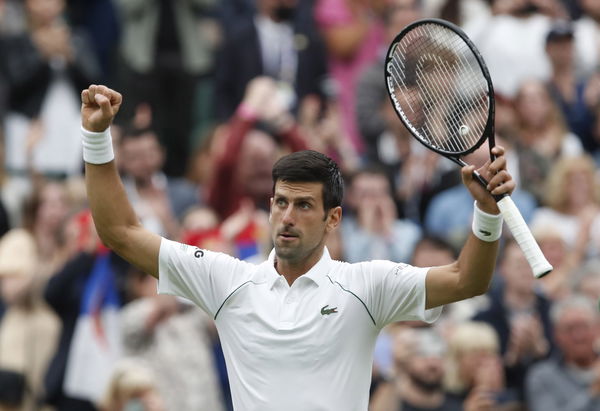 ---
---
World No. 1 Novak Djokovic began his journey at the Wimbledon Championships 2021 yesterday. Although he got off to a sluggish start, the Serb regrouped and swept past his 19-year-old opponent with ease. Going by the recent past, Djokovic has started matches on a low note but eventually finds a way to emerge victorious. 
ADVERTISEMENT
Article continues below this ad
After winning yesterday, he spoke about the Wimbledon Championships and the traditions followed at the All England Club. Djoker was in awe that the various customs are still followed right from its inception. The first thing that comes to mind is the all-white dress code, and the Serb was all gushes revealing it. 
The 19-time Grand Slam winner stated, "Yeah quite a few things, all-white dress code is quite clean and elegant and looks really nice. You also kind of feel privileged to be part of that tradition and history that goes on for a very long time, I'm not sure how many years.
ADVERTISEMENT
Article continues below this ad
"It's impressive that Wimbledon managed to maintain and nurture that tradition of the defending champion going out the virgin grass with no one playing on it before."
Novak Djokovic in awe of the ethics at the All England Club
Djokovic was fascinated by the idea of having no advertisement hoardings and boards on the court, which usually happens during various tournaments. Wimbledon is the only Grand Slam event that keeps things minimalistic and subtle, which is a standout feature of the great event.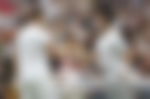 The 34-year-old further added, "There are several other things like the absence of advertisements on the Center court is something that's really nice to see, honestly. I mean we live in a very commercial world nowadays. All the tournaments are looking to have as many sponsors as possible but Wimbledon is refusing to give up their own tradition of keeping everything clean and focused on the players on the tennis court.
ADVERTISEMENT
Article continues below this ad
"I find that very fascinating considering the times we are living in today."
After winning his opening round match, Djokovic will shift focus towards his opponent in the second round. He will be up against Kevin Anderson, an opponent whom he faced in the final of the 2018 Championships. It will be interesting to see how the Serb performs. 
ADVERTISEMENT
Article continues below this ad
Watch this story: Roger Federer, Serena Williams, Novak Djokovic, and Andy Murray: First Strike at Wimbledon Championship 2021