"I Actually Thought Ricciardo was Joking" – Horner
Published 08/04/2018, 5:09 AM EDT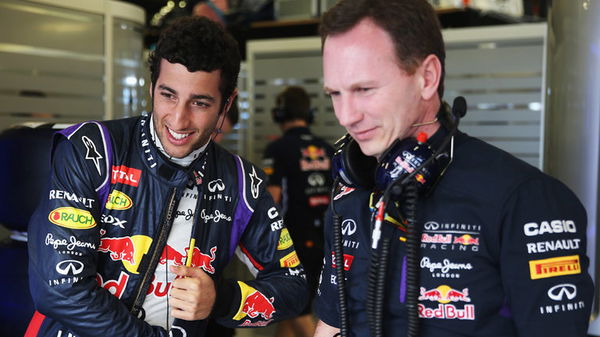 ---
---
Less than 24 hours ago, a tidal wave of shocking news crashed into the F1 paddock. It was announced that Daniel Ricciardo would be leaving Red Bull at the end of the current season. Barely an hour later, it was confirmed that the Renault team snapped him up.
ADVERTISEMENT
Article continues below this ad
The Australian called up Red Bull team principal Christian Horner to break the news. Admittedly, Horner actually thought that Ricciardo "was joking." However, it turned out that that wasn't the case.
According to sources, Ricciardo "agreed terms" with Red Bull to stay on as Max Verstappen's team-mate for 2019. They even agreed to his wish for a one-year deal. Everything was almost in place, but then came Thursday's phone call.
ADVERTISEMENT
Article continues below this ad
Horner was reportedly 'blindsided' when he was told that Ricciardo decided to instead sign with Renault. The 29-year old reportedly agreed to a £20m-a-year deal for two seasons in the aftermath of "covert discussions" with the French manufacturer.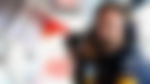 Last year, Horner had said that the Austrian marquee was building the team around Verstappen. This could have ticked off Ricciardo especially when the Dutchman was offered a much-improved deal to re-sign with the team.
ADVERTISEMENT
Article continues below this ad
However, Ricciardo spoken of a desire for a "fresh challenge" with Renault.
"It was probably one of the most difficult decisions to take in my career so far," he said in the Renault press release. "But I thought that it was time for me to take on a fresh and new challenge.
"I realise that there is a lot ahead in order to allow Renault to reach their target of competing at the highest level but I have been impressed by their progression in only two years, and I know that each time Renault has been in the sport they eventually won.
ADVERTISEMENT
Article continues below this ad
"I hope to be able to help them in this journey and contribute on and off track."