Adam Cole Gets Brutally Honest About Pat McAfee's WWE Debut
Published 08/21/2020, 11:06 AM EDT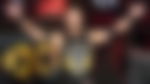 ---
---
The most successful NXT Champion Adam Cole is ready to take on former NFL Punter Pat McAfee this Saturday at TakeOver XXX.
ADVERTISEMENT
Article continues below this ad
This week, Adam Cole appeared on WWE's The Bump and gave his "unfiltered thoughts" on his interesting rivalry with McAfee.
Why Adam Cole Attacked McAfee
ADVERTISEMENT
Article continues below this ad
When asked what made him attack Pat McAfee in the first place, Cole said –
"I think it was a culmination of a lot of different things at one time. Like, so for example, I'm very aware now that my issue is with Pat, but it's just the idea and this attitude that so many people feel like they can say whatever they wanna say online to whoever they wanna say it to, that that type of mindset drives me nuts.
"So seeing Pat knowing that he could poke the bear and thinking, 'Adam's not gonna do anything, he's not gonna say anything, he's just gonna go along with this,' I was sick of that mentality. I'm very, very tired of people thinking that they can run their mouth, say whatever they want to whoever they want to say it to, and I'm not gonna put up with it anymore."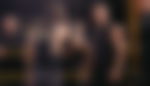 Before his in-ring debut, Pat has been showing off his moves on social media. When asked if this intimidates him, the longest reigning NXT Champion replies –
"Pat McAfee in Pro wrestling has done nothing! Was the training video impressive? Yeah impressive in the sense of his athletic ability. But was it impressive to Adam Cole? The 12 Year Veteran who's been doing this for a real long time? Don't make me laugh man!"
The rivalry runs deeper than it seems
Then Cole talked about how McAfee "leeched off" NXT whenever it got spotlight –
"Here's a guy who has done absolutely nothing to help the growth, the advancement, the invasion of the NXT to the month leading up to survivor series. And he's standing in there like he belongs. That's the other thing too – if you watch him standing in there and he knows he shouldn't be in there." Cole continues, "And he has always been this way. From the very beginning, he has walked into NXT, whether he is doing commentary, whether he's commenting on SmackDown, it doesn't matter… whether he's standing in the ring with another NXT talent, the one's who were the driving force behind NXT, he's standing there like he belongs! And he does not belong. Does not belong at all!"
ADVERTISEMENT
Article continues below this ad
Although he never thought that this match will actually take place, Cole is confident about his victory over McAfee.
"I think Pat thinks he's gonna go in there and showcase this amazing ability that he's been able to show in every other avenue of his life. The problem is, I'm the best at what I do, I'm the best at NXT, and I'm gonna embarrass this guy at TakeOver XXX."
Here's the full video –
ADVERTISEMENT
Article continues below this ad
NXT TakeOver: XXX will stream on WWE Network on August 22nd.