The pressure was on All Elite Wrestling (AEW) to give their fans an action-packed Dynamite to hype up there 'Double or Nothing' pay-per-view which takes place this week. AEW needed to do something special and their main event angle which saw the Young Bucks and Adam Page return was that.
The angle started immediately after Matt Hardy pinned Sammy Guevara for the win. Chris Jericho's face popped on the screen as the Inner Circle attacked and decimated Kenny Omega at the TIAA Stadium with Young Bucks coming out to save him. As the numbers advantage was with the heels, a figure ran across the entire field to save them. The figure was Adam Page as he evened the numbers to end the show.
Page did not travel throughout a good portion of the pandemic for personal reasons. Though he remained a regular feature on the Being The Elite Youtube show. It seems that he has
sor
ted all things
as the Tag Team champion looks to return full time to the ring.
Adam Page's plans for the future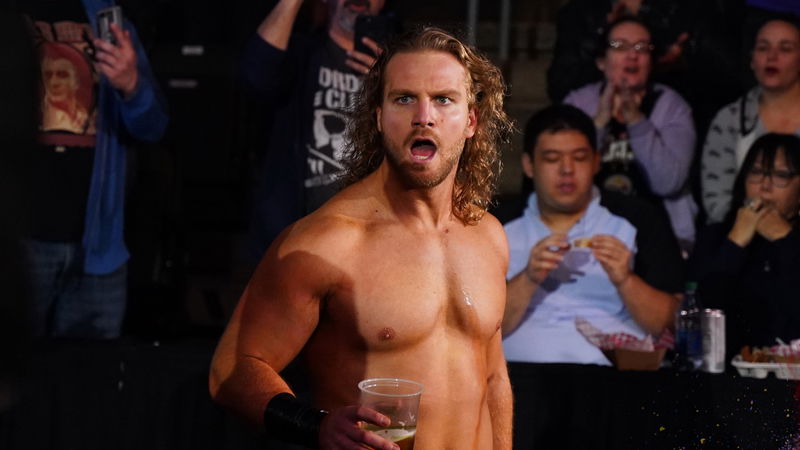 Adam and The Elite will take on The Inner Circle in a 'Stadium Stampede' match at Double or Nothing. They were earlier scheduled to have their version of the Wargames match called 'Blood and Guts' but the plan got canceled because of the corona pandemic. The 'Stadium Stampede' match will take place in the TIAA Bank Field.
To make this pay-per-view special AEW could have Page turn heel. After the pay-per-view, AEW would not have a story for the tag champions. They have defeated everyone and AEW cannot have the Revolt come and fight them. The Revolt and the Young Bucks are famous for their rivalry and banter, not Omega and Page.
Thus, having Adam betray the Elite will be
superb storytelling
after the months of tease and hype it has got. They can have Page against the Elite as a long-term storyline. This could help them maintain their television ratings against NXT during their ongoing rating war.
Everyone would need to tune in to the Double or Nothing pay-per-view to find out about the future of Hangman Adam Page and the Elite.