Aerial Footage Reveals Valtteri Bottas Collided with Charles LeClerc
Published 08/07/2019, 4:05 AM EDT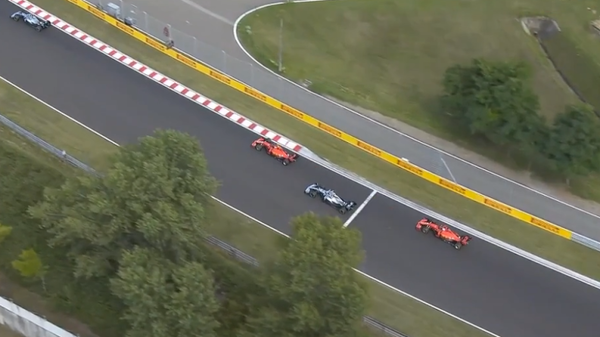 ---
---
Mercedes driver Valtteri Bottas was miffed at Charles LeClerc over an incident that took place during the Hungarian Grand Prix. However, race director Michael Masi revealed that footage showed that the Finn was at fault.
ADVERTISEMENT
Article continues below this ad
It was crunch time for Valtteri Bottas as he desperately needed to secure his Mercedes future. Unfortunately, contact with his teammate and Charles LeClerc undid his progress.
The Finn's front wing sustained minor damage from Leclerc's Ferrari, but it was enough to ensure a front wing change. As a result of the unscheduled pitstop, Valtteri Bottas tumbled to the very back of the field. The good news was that he managed to recover and finished P8. However, he pinned the blame on Leclerc for the "unnecessary" contract.
ADVERTISEMENT
Article continues below this ad
He said: "I saw the onboards, and when I saw it from (Sebastian) Vettel's onboard, it was pretty clear that I was just going straight ahead, he was on the right and he would have been, anyway, ahead of me before Turn 4, but suddenly he just swept across and for me it was too late to react."
"I mean, I love hard racing, that's for sure, but that was just completely unnecessary. It compromised my race, he was lucky not to get a puncture, so that's not how it should be."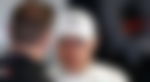 However, FIA race director Masi admitted that the blame actually belongs to the Mercedes driver.
ADVERTISEMENT
Article continues below this ad
"There is an element of the first-lap side of it, but there is also the other part that from what I saw, Bottas' front wing hit Charles' rear wheel, looking from the helicopter shot," he revealed to Autosport. "So, there was nothing in it."
Masi was told that onboard footage from Vettel's car made it seem as if Leclerc had swept across Bottas. The Race Director countered that the video did not give a clear picture of what happened.
He explained: "I think the onboards distort it slightly, but once you get the helicopter shot then it was pretty clear."
ADVERTISEMENT
Article continues below this ad