"One of the Worst Things You Could Do"- Chris Jericho Opens Up About Mike Tyson's Boxing Return
Published 06/18/2020, 3:47 AM EDT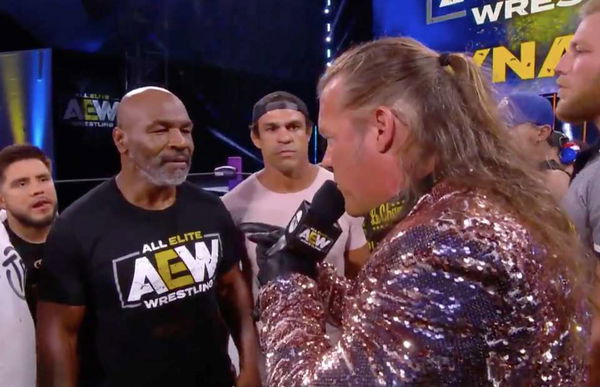 ---
---
Chris Jericho, one of the top dogs of AEW has expressed his desire to have a wrestling match against "Iron" Mike Tyson.
ADVERTISEMENT
Article continues below this ad
Chris Jericho is a pioneer in the wrestling industry and a future Hall of Famer. Jericho's accolades and achievements are second to none. Smokey Mountain, WCW, WWE, ECW, NJWP, and AEW, Jericho has tasted success at every door.
Mike Tyson is one of the best boxers of all time, however, he is not unknown to the world of professional wrestling. He has had some memorable WWE and WrestleMania moments and is also a WWE Hall of Famer.
ADVERTISEMENT
Article continues below this ad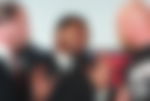 Chris Jericho and Mike Tyson are both former WWE superstars. However, they never were in the company at the same time. Jericho joined at the turn of the century while Tyson made waves in 1998.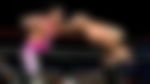 Chris Jericho on wrestling Mike Tyson
Chris Jericho, speaking to Bill Pritchard of the Wrestlezone, says how he would like to go all the way with Mike Tyson. He speaks about Mike Tyson having a brawl or two or a few promo segments but not a full-fledged rivalry.
Jericho feels this is the right time to do things differently.
"I'd like to see it go all the way. Mike has been an enforcer, Mike has thrown a punch that has knocked somebody out—which is me—and Mike's been involved in this wild and wooly brawl.
"The one thing he has never done is have a match, and I think this is the perfect time for him," said Jericho.
Mike Tyson is 53 now but one mustn't take him lightly just because his beard turned white. His workout videos on social media are tenable proof.
Chris Jericho feels he is the Mike Tyson of the wrestling industry. Just like Tyson, Jericho feels even he hasn't lost his mystique or aura and hence it would a perfect match to watch.
"The aura and the mystique of Mike Tyson is back. He looks great, you've seen his sparring videos, he moves fast, he's 'Iron' Mike Tyson again. Probably one of the worst things you could do is put him in an actual boxing match.
"We can do whatever storyline we choose and wrestling is all shapes and sizes. I think there's no better person for that than Chris Jericho after all these years of doing this who is kind of a 'Mike Tyson' of wrestling.
"I've never lost my aura or my mystique but you can see that I'm doing some of the best work in my career after doing this for 30 years. So it's a perfect match-up," said Jericho, while in conversation with Bill Pritchard.
A rivalry built up over the years
Chris Jericho and Mike Tyson have been friends for the last 10 years. Jericho feels with Mike Tyson there is no script. "Iron" Mike Tyson is the man he always will do whatever he wants.
AEW is working hard to make things happen for this once in a lifetime rivalry.
"Mike and I know each other. We've known each other for ten years. We have a built-in storyline, a built-in angle. It's not just a random thing and the character of Chris Jericho that makes perfect sense that I would be obsessing with this for ten years.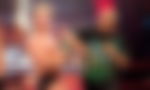 "With Mike, there's no script, there's no rehearsal, he's going to do whatever the f*** he wants and that's fine. I don't mind cause I can control that and I expect it, so I think there's a lot of excitement there and I know we're working on that, both sides, to make something like that happen," said Jericho.
ADVERTISEMENT
Article continues below this ad
Given the legacy, these two legends have built over decades. This match, if it materializes, would be one that nobody would want to miss.
Y2J definitely holds the upper hand, as he has been a professional wrestler for decades and has plenty of moves in his arsenal to melt the "Iron" Mike.
However, all that the Baddest Man on the Planet needs, is one punch, to end the bout for good.
ADVERTISEMENT
Article continues below this ad