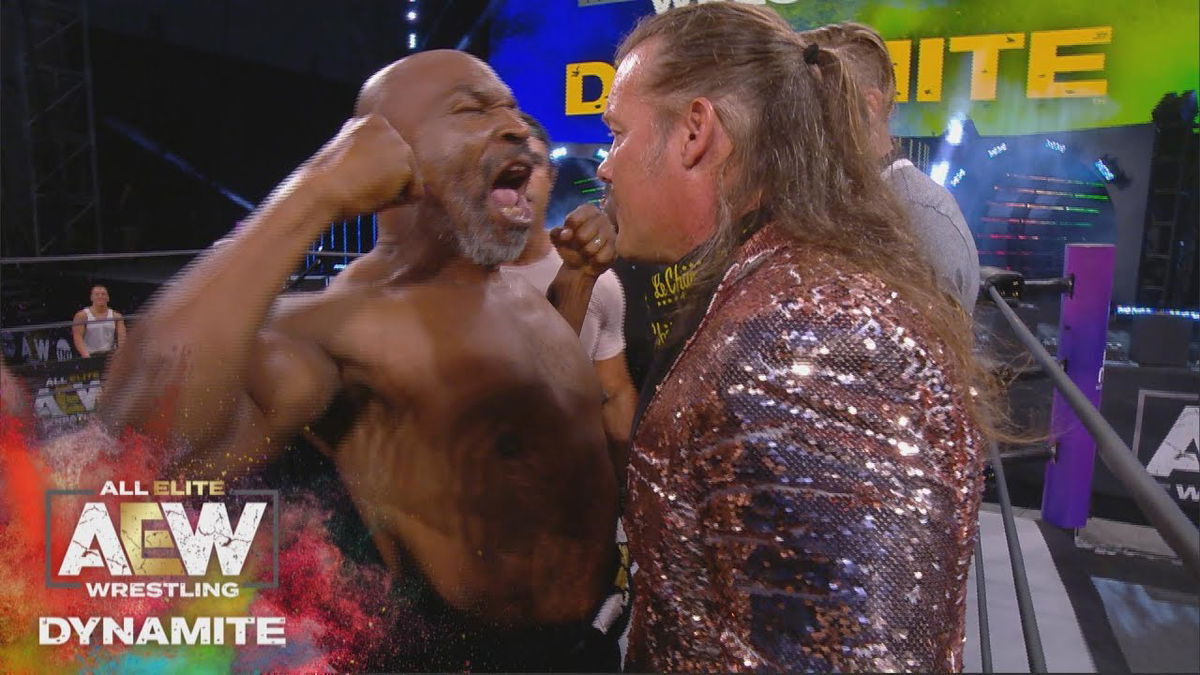 AEW Superstar Chris Jericho was recently involved in a huge brawl, which took place on AEW Dynamite. The melee involved a bunch of personalities, including UFC fighters Henry Cejudo, Vitor Belfort and Rashad Evans. They were led by Iron Mike Tyson, who entered the ring to face down Jericho.
Jericho and Tyson have a deep history together, in a match which ended in Mike knocking Chris out in the ring. Chris demanded an apology, ten years later, which is when the brawl broke out.
Also Read: Watch: Mike Tyson Once Knocked Chris Jericho Out Cold inside WWE Ring
Jericho recently revealed in an interview that Mike Tyson could actually wrestle in AEW. 
Mike Tyson and Henry Cejudo mix it up in AEW pro wrestling brawl with Chris Jericho https://t.co/aJHZikatb1

— All Elite Wrestling (@AEWrestling) May 28, 2020
Chris Jericho can't wait to fight Mike Tyson
Jericho stated that Mike would definitely be in shape to wrestle in the ring. "He's in great mental shape, physical shape and he's ready to make a comeback. Whether that means a boxing match or whether it means a wrestling match or whatever it could be," Chris Jericho said. 
He was extremely confident in Mike's ability to put out a great performance in the ring, with some training of course. "He wants to be in the spotlight again and AEW's the cool place to be. I mean, there's no doubt about it.
"I think anybody that watches wrestling knows that and that's why Mike came to play with us, so to speak. It was a great moment, it was a great night, and hopefully, we can do more in the future," claims Jericho.
Also Read: "Jericho is Going to Get His A** Kicked"- Mike Tyson Issues a Stern Warning
Tyson's signing with AEW was rumored long before it actually happened. It was unclear as to whether or not he was in the AEW as a performer or more of a personality outside the ring.
Jericho, however, seems extremely confident of Mike's abilities as a performer inside the ring. "Of course, he's capable. Wrestling is all shapes and sizes and there's a lot of different ways to do it. So if he's agreeable to doing something with us, then we work to his strengths and eliminate his weaknesses that's what wrestling's all about."
Mike's comeback through AEW could mean a lot of good things for the promotion, especially since AEW is trying to attract more talent. Bagging Iron Mike Tyson was an extremely good move and bringing him into the ring could attract a lot more fans to AEW.