AEW Champion Cody Rhodes Reveals Huge Secret About His Upcoming Title Defenses
Published 06/01/2020, 1:07 PM EDT
By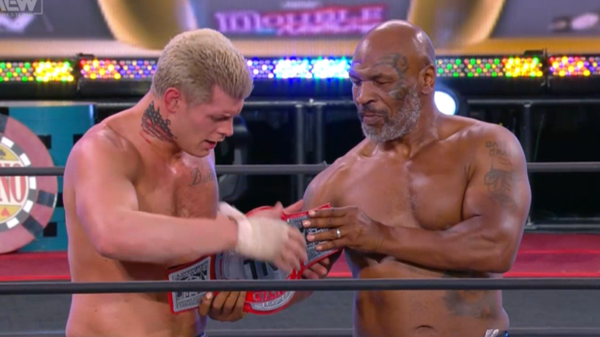 Cody Rhodes is one of the most influential wrestlers in the industry right now. The Master of the Cross Rhodes went from being a jobber at WWE to starting AEW as an alternative to WWE.
ADVERTISEMENT
Article continues below this ad
This started the Wednesday Night Wars between WWE NXT and AEW which AEW is comprehensively winning right now but it seems Cody isn't content with that.
The new TNT Champion in an energetic promo on the latest Dynamite episode announced that he would be defending the title every week. This seemed pretty standard until he revealed the next part.
ADVERTISEMENT
Article continues below this ad
Cody revealed that even non-AEW talent will be able to fight for the title. This gives the TNT Championship more prestige and brings the weekly excitement which WWE cannot compete with.
In addition, it opens the doors for some dream matches of the Indie scene.
He even confirmed it on Twitter with this tweet:
Cody Rhodes is a genius
Cody Rhodes with this gimmick could be termed as a genius because he made the unfinished belt the hottest commodity in the wrestling world.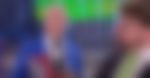 The empty arena shows have been detrimental in terms of viewership on a weekly basis. Something that WWE has felt as hard as AEW. As a matter-of-fact AEW recorded its lowest viewership just a couple of weeks ago.
This prompted both the companies to think quickly and AEW might have arrived on the perfect package now. They have the legendary Mike Tyson who would draw numbers for the casual fans.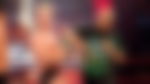 This move drew criticism from the hardcore smarks. However, this Cody announcement would have more than compensated for that.
This has given them a reason to give their time to AEW as opposed to NXT who recently had one of their top stars, Matt Riddle drafted to SmackDown after losing in a cage fight.
ADVERTISEMENT
Article continues below this ad
AEW, on the other hand, are looking to cross that one million viewer mark to add to their achievements. Their largest TV ratings were in the 800,000- 900,000 margin as opposed to RAW and SmackDown who draw 2 million viewers on their bad nights.
AEW's ratings might change next week when Jungle Boy becomes the first challenger for the TNT championship. It will be a banger of a match and could lead to a winning streak gimmick for Cody.
ADVERTISEMENT
Article continues below this ad