AEW Double Or Nothing On The Road To Smash Previous Records
Published 05/30/2020, 2:23 PM EDT
By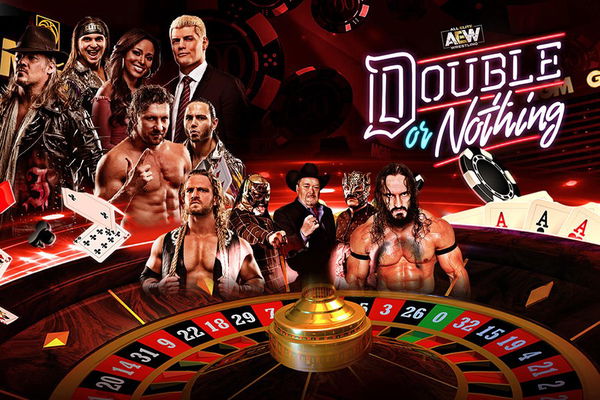 The empty arena era of wrestling has forced wrestling promotions to go on hiatus and for big companies like AEW and WWE to hold empty arena shows.
ADVERTISEMENT
Article continues below this ad
This has caused a decrease in their ratings. However, AEW might have defied wrestling logic, yet again, as their Double or Nothing PPV is all set to make history.
It has been reported that Double or Nothing could end up becoming the most purchased PPV in AEW history. This is ironic because 2 weeks ago their Dynamite episode got the worst TV ratings since its inception.
ADVERTISEMENT
Article continues below this ad
Double or Nothing's streaming numbers are up 10% from Revolution and could end up closer to 15%. The final number of cable buys hasn't come yet, but it is predicted to have 115,000 – 120,000 in PPV buys. Last year's Double or Nothing only had between 100,000 – 110,000 buys.
To add to this, the replay buys are also expected to be higher than Revolution. This just shows the dedication which AEW fans have for the company.
Double or Nothing's success is crucial for AEW
AEW thoroughly deserves the success of the pay-per-view. They gave the fans a complete package. The brutality of the Championship matches, the finesse of the female division, and of course, the madness of the Stadium Stampede celebrated professional wrestling and blew everyone's mind while doing so.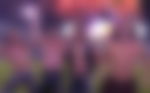 Tony Khan showed us that you can have NJPW's match quality with WWE's storytelling if you book the right matches. This is important for AEW for several reasons.
With the success of Double or Nothing, AEW might defeat WWE, at least in terms of PPV buys. WWE committed a blunder with the WWE Network, and AEW could have found a way to exploit that to generate more money and to gain more viewers.
ADVERTISEMENT
Article continues below this ad
This is key for AEW as they are embroiled in the Wednesday Night Wars with NXT. AEW has been winning this TV rating battle against NXT but NXT is not WWE's flagship show.
Their flagship shows are Raw and SmackDown who record 2 million viewers each week at their worst. Compare this to Dynamite which has failed to touch the 1 million viewers mark even on its best episodes.
Due to this, pay per view success is necessary to justify more investment and to get more eyes on the product. They did this at Double or Nothing by having Mike Tyson show up. Tyson then appeared on Dynamite which will draw more people to the show in the following weeks.
ADVERTISEMENT
Article continues below this ad
The next few months would be interesting for AEW fans. They would be praying for the company's success as Cody and the boys try to increase their viewers to at least match up with the WWE in terms of weekly ratings.