AEW Superstar Sting Claims his Favourite Matches Were Against Ric Flair
Published 03/28/2021, 10:15 AM EDT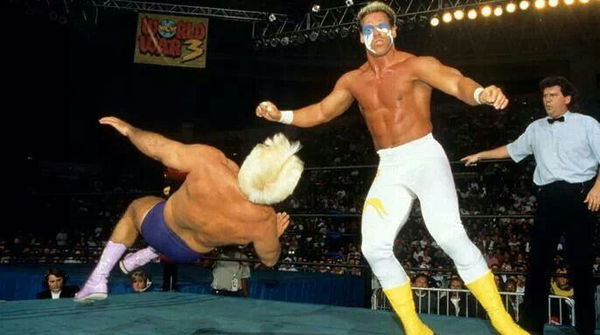 ---
---
Amongst the various stars that hopped into WWE and WCW from the NWA, Sting remains one of the most iconic. The Icon generated a career that no can ever replicate, unless, of course, the person in question is Ric Flair. Flair and Sting had an incredible rivalry that spanned through decades, generations and even promotions.
ADVERTISEMENT
Article continues below this ad
AEW's Sting talks about his favourite opponent and match
ADVERTISEMENT
Article continues below this ad
Sting and Ric Flair first met in 1988, when they went to war for the NWA Heavyweight Championship. They battled for 45 minutes until they ran out of time. Flair retained the championship, but Sting stamped his mark on the wrestling stage.
In an interview with Bleacher Report, the Icon talks about Ric Flair and his favourite match with him.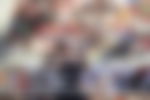 "He mentored me and taught me so much. He had the ability to make or break careers and he chose to make me. He is responsible for putting me on the map. That was a relationship that lasted for years. We even had WCW's last match. I had more matches with him than anyone else."
If the first match wasn't history-making, their last match was certainly one for the books, where Sting made Flair tap to the Scorpion Deathlock. While both of those matches were iconic, Sting's favourite match is a different one.
"The Great American Bash in July of 1990. I had blown my knee out in February of that year. It should have taken 7-9 months to recover, but I came back in July and we had the match. The rest is history. That and the match from Clash of Champions in 1988."
Three decades, three promotions
While their rivalry began in the NWA over the World Heavyweight Championship, no one would've expected Sting and Ric Flair to wrestle their last match together in TNA.
ADVERTISEMENT
Article continues below this ad
Yes, you read that right. Ric Flair went to TNA after his retirement match with Shawn Michaels at WrestleMania 24. He wrestled there for a few years until he met his most iconic rival in 2011.
In WCW, Sting and Flair's most iconic match came at World War 3. Despite Randy Savage winning the title in the main event, the Icon vs the Nature Boy was the best match of the night.
With wrestlers of their calibre in your roster, no wonder TNA, WCW and NWA stuck them together for so long. Steamboat came, Steamboat left, Funk came, Funk left; but the Stinger always remained.
ADVERTISEMENT
Article continues below this ad